Submitted by Sammy Snyder on
It was a big week for all things geeky on the iBooks and App Store. Apple announced this week that all seven books in the Harry Potter series are now exclusively available to read on iOS devices. Each Harry Potter enchanted edition includes interactive animations, annotations written by J.K. Rowling and more. The books are available to download for $9.99 each on Apple's iBooks Store. You can start with book 1, Harry Potter and the Sorcerer's Stone.
Phosphor Games Studio released the first of two Heroes Reborn mobile games this week. Heroes Reborn: Enigma serves as a prequel to the revamped television show, but it promises to feature an all new story for players not familiar with the Heroes universe. The game follows Dahlia, a young woman with telekinetic powers. It features over 30 levels, different powers for players to master and graphics powered by Unreal Engine 4. Heroes Reborn: Enigma is available now on the App Store for $4.99.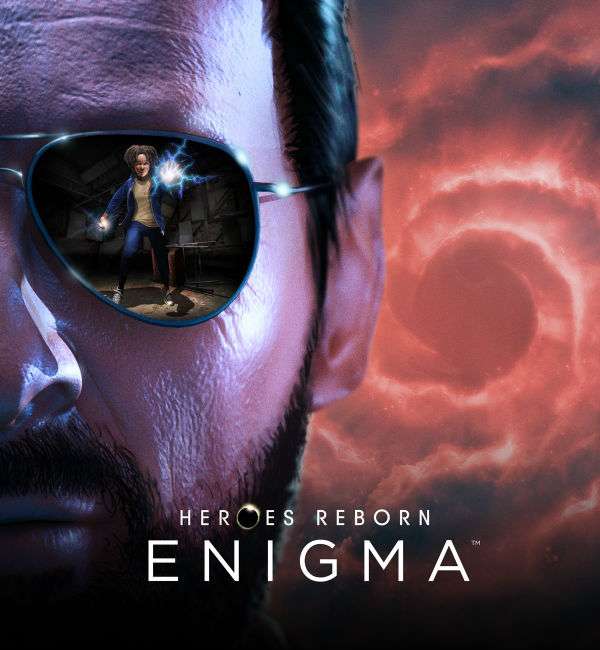 Next Games and AMC have teamed up to release The Walking Dead: No Man's Land -- an action RPG starring the fan-favorite character Daryl Dixon. Players must help a group of survivors led by Daryl build their own own safe haven in an abandoned train yard. No Man's Land features "months of gameplay, with a total of 10 episodes of story missions at launch," according to Next Games. Other features include turn-based combat, character progression system, six different character classes and weekly guild challenges. The Walking Dead: No Man's Land is available on the App Store for free.
Even the 1980s football star turned superhero
Flash Gordon
got his own
mobile title
this week. The endless runner features five levels based on the movie, three songs from the movie soundtrack, and the ability to either play as Flash Gordon or travel journalist Dale Arden.
Flash Gordon
the mobile games is available on the
App Store
for $2.99.
There are trailers for all three games posted below.
Here are the rest of this week's most noteworthy games and apps released to the App Store and Cydi through 10/04/15 to 10/04/15.
- Image Keyboard: $0.99 (Universal) Customize your iPhone or iPad keyboard using your own photos.
- Creepy Victorian Photo: Free (Universal) Transform your photos into creepy vitorian photos for Halloween.
- Adobe Photoshop Fix and Capture CC: Free (Universal) Quickly retouch photos or capture, edit, and share uniquely crafted design assets.
- Royal Bounty HD: $4.99 (Universal) Old adventure RPGs like King's Bounty (1990)
- Esspresso: $7.99 (iPad) Advanced de-esser with an intuitive user interface
- Dust: An Elysian Tail: $5.99 (Universal) Animated action-adventure tale in a hand painted world
- Chesh: $2.99 (Universal) "It's like chess, only not at all."
- Leave Me Alone: $1.99 (Universal) "Sidescrolling skateboarding combat that has more in common with Mad Max than Tony Hawk."
- Dub Dash: $1.99 (Universal) "Fast-paced rhythm based action game"
- Assembly: $2.99 (Universal) " Create anything you can imagine like beautiful logos, characters, icons and illustrative scenes immediately."
- Super Sharp: $1.99 (Universal) "Cut with skill to complete the 120 ingenious physics levels."
- PAUSE: $1.99 (Universal) "Brings the act of focused attention to your mobile device."
- Fugue Machine: $9.99 (iPad) "Music tool inspired by composition techniques used in Baroque music and Serialism — e.g. Bach's canons and fugues, and Schoenberg's twelve-tone technique."
- Sago Mini Babies: $2.99 (Universal) "Feed Robin her favorite mush, play dress-up with Jinja, change Harvey's stinky diaper, then take a dance break with Jack."
- Graphic: $2.99 (Universal) "Autodesk Graphic is a powerful full-featured vector drawing and illustration application."
- Mr. Square: Free (Universal) Puzzle game where you need to paint the floor
- Sonic Dash 2: Sonic Boom: Free (Universal) Another Sonic the Hedgehog endless runner
- Mino Monsters 2: Evolution: Free (Universal) "Discover 100+ monsters as you embark on a journey in a world of battles, quests, and PvP! Hero up and defend the land from impending darkness."
- Sode Dungeon: Free (Universal) Manage your team of adventurers as you raid the local dungeon for treasure.
- Umbrella Jump: Free (Universal) Jump and Glide platform title
- NHL SuperCard: Free (Universal) Collectible card game from 2K
- Salt & Pepper 2: A Surreal Salty Physics Game: Free (Universal) Sequel to last year's popular indie physics game
- STICK KNIGHT: Free (Universal) Fast paced speed runner with stick figures
- Battle Decks: Free (Universal) Collectible card game
- YAMGUN: $2.99 (Universal) Protect the walls of the citadel against waves of enemies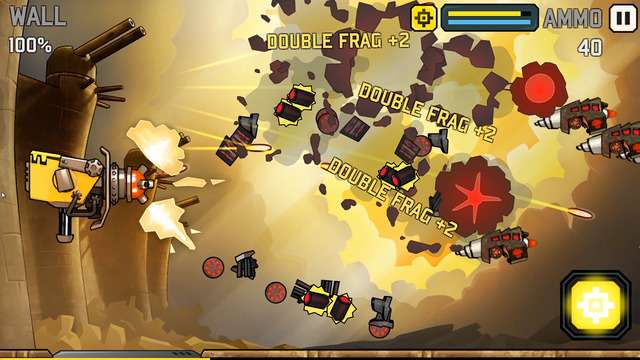 Trailers