Submitted by Marshall Walker on
There wasn't any major app or App Store related news this week, so let's jump right into our new apps of the week. Our App of the Week is Peter Panic from Adult Swim. The app is a "mobile musical" that follows a young college graduate as he tries to reopen the local theater in his hometown, but there is something sinister going on. The game is a full musical with tons of rapid fire mini-games you have to master to earn money and unlock new locations. Peter Panic is free on the App Store, but you have to pay $2.99 to unlock the save feature.
Here are this week's most noteworthy games, apps and jailbreak tweaks released to the App Store and Cydia through 02/28/16 to 03/05/16. Don't forget to follow us on Twitter and Facebook to keep updated on all the latest iPhone and iPad news. Click here for this week's iPad-only releases.
Fran Bow Chapters 1 - 5: $1.99 for each chapter (Requires iOS 5.1.1 or later) Rated 12+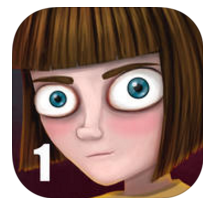 Fran Bow was successfully crowdfunded by a husband and wife deveoper team and released to Steam in 2015. After a successful run on PC the creepy point-and-click adventure was finally released to mobile devices this week. Fran Bow follows a ten year-old girl who is taken to an asylum after witnessing the murder of her parents. After being separated from her cat, Mr. Midnight, Fran decides to escape the asylum and find him. The game has been released in five individual apps or chapters. Each chapter is available on the App Store for $1.99.
App Store Link
LEGO DC Super Heroes Mighty Micros: Free for the iPod touch, iPhone and iPad (Requires iOS 8.0 or later) Rated 9+
There seems to be a new LEGO mobile game every week. This time around the block maker has released a driving game featuring micro DC heroes such as Batman or Bane. Players can either be the hero trying to catch the villain or the villain trying to escape the city. The game features unlockable DC heroes, villains, environments and stories. You can also build your own secret lair and create your own missions.
Lost Socks: Naughty Brothers: $4.99 for the iPod touch, iPhone and iPad (Requires iOS 7.0 or later) Rated 12+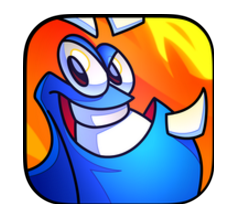 Lost Socks is getting a lot of buzz on mobile gaming forums, like Touch Arcade. It has been described as "playing a Disney movie" and a "bullet hell auto-running platformer". The game also has a solid five-star rating on the App Store. Lost Socks features more than 30 fast paced enemy packed levels, side missions, in-game challenges and boss fights. It is not for the faint of heart.
More Noteworthy iOS Apps and Games
New Jailbreak Tweaks
PaperGram (Free) Automatically sets your favorite Instagram feed as your wallpaper.
SafariHistory (Free) Easier way to delete selective Safari history.
QuickAlarm (Free) Adds new 3D Touch features to Clock app.
Game Trailers