Submitted by Marshall Walker on
Baldur's Gate II is listed as being released to the App Store in December, but for some reason it is just hitting everyone's radar now. In case you missed the memo, it is now available for $14.99. It is only compatible with the iPad and requires iOS 5 or later. Here's the App Store Link.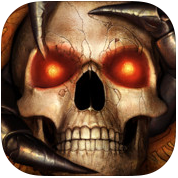 Baldur's Gate II: Enhanced Edition includes the original Shadows of Amn campaign, as well as the following expansions:
- Throne of Bhaal: Travel to Tethyr in this thrilling conclusion to the Bhaalspawn saga, and delve into the treasure-filled halls of Watcher's Keep!
- Fist of the Fallen: Help the Sun Soul Monk Rasaad find peace in his quest for vengeance, and determine the fate of a heretical sect.
- Unbound: Join the Blackguard Dorn in carving a swath of destruction across the Realms, as he struggles to appease the increasingly bloody demands of his dark patron.
- A Shadow's Life: Recruit the mysterious Thief Hexxat and take up her mission of retrieving long lost artifacts from tombs as far away as Zakhara..
- In Defense of the Wild: Protect the innocent and stand with Neera the Wild Mage against a ruthless school of Red Wizards.
- The Black Pits II: Gladiators of Thay: Explore the tactical depth of high-level Dungeons & Dragons combat. Turn your captors against each other while you dodge traps and battle for your life against Demi-Liches, Mind Flayers, and the legendary Githyanki.
Here's our weekly look at all the iOS games, apps and tweaks released between 01/12/14 to 01/18/14. Apple's Free App of the Week is Spark Camera. It will be free on the App Store until 01/23/13.
Alertic - Smart Weather App:
$0.99 for the iPod touch iPhone and iPad (Requires iOS 7 or later) Rated 4+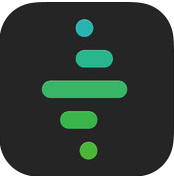 Alertic is a weather app that notifies you in real time about upcoming weather conditions. The app promises to deliver a simple interface for people who "don't care about meteorology, but about the weather."
I should note this is getting negative App Store reviews.
Lost Yeti: $0.99 for the iPod touch, iPhone and iPad (Requires iOS 4.3) Rated 4+
A new puzzle game where you help create ice paths for a lost yeti. This game has received decent reviews from Pocket Gamer and App Store customers.
Outread: $2.99 for the iPod touch, iPhone and iPad (Requires iOS 7 or later) Rated 4+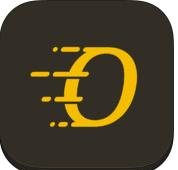 Outread promises to increase the speed at which you read by utilizing a "rhythmically moving highlighter." The app supports Instapaper, Pocket, Readability and Safari.
Shadow Blade: $1.99 for the iPod touch and iPhone (Requires iOS 4 or later) Rated 9+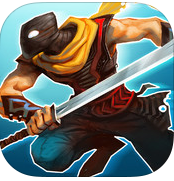 Help Kuro on his quest to become the Shadow Blade! This game is also getting positive reviews from Pocket Gamer, Touch Arcade and so on... It features 40 levels, secret objects and plenty of ninja weapons.
Other New Releases
- Across Age 2 ($3.99) and Across Age 2 HD ($4.99): This is a universal RPG game
- Bardbarain: $0.99 (Universal) (Read our review) A unique and wacky tower defense game
- Mega Jump 2: Free (Universal) The second adventure of Redford and his forest friends
- Slender Rising 2: $3.99 (Universal) "Players call it the scariest game on iOS and the best Slenderman game available"
- Elixir: The League of Immortality: $6.99 (Universal) A Murder mystery game
- Kingdom Tales: $2.99 (Universal) A fantasy game with 45 levels
- Specifics - Notetaker and Task Manager: Free (iPhone and iPad) Free for the iPhone for a limited time
- Storehouse - Visual Storytelling: Free (iPad) A way to create and discover free stories
- Road of Kings: $2.99 (Universal) An adventure game where no two journeys are the same
New Cydia Tweaks
SwipeSelection Pro: $0.99 (Highly recommended) A rebuilt version of the iOS keyboard tweak SwipeSelection with new features.
CCHide: A minimalist theme for Control Center
CustomLS: A comprehensive way to modify your Lock screen