Submitted by Sammy Snyder on
Wibble Wobble is a new mobile title inspired by the popular Japanese role-playing series, Yo-kai Watch. The game is similar to a match-3 RPG where you connect little Wib Wobs to make them grow bigger and attack your opponent. The more Wib Wobs you connect the more powerful they become. The game is a lot like Pokémon where the goal is friend as many Yo-kai creatures as you can while advancing through various levels. Each Yo-kai Wib Wob on your team has their own unique special moves and level up after each battle.
Connecting the Wib Wobs is harder than most matching games because they wobble around in your Yo-kai watch. You also have to be really fast and use the correct combination of Wib Wobs to defeat your opponents. The game gets pretty hard right after the lengthy tutorial.
Yo-kai Watch Wibble Wobble is available for free on the App Store. The game includes over 200 Yo-kai to collect.
Doomsday Clicker (Free)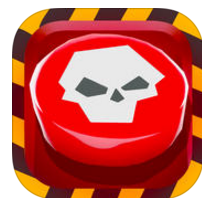 If you've never played a "clicker" before then
Doomsday Clicker
is a great place to start. A clicker game is exactly what the name suggests -- you just click things. The goal of
Doomsday Clicker
is to build a bunker in a post-apocalyptic world so you can blow it up to earn as much money as possible. The game features great graphics and a hilarious earworm soundtrack. Most clickers are a bit boring, but
Doomsday Clicker
is pretty addictive.
Dictator 2: Evolution ($1.99)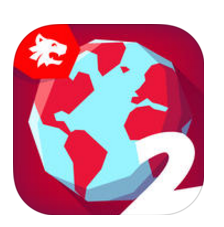 Evolution is the sequel to the popular strategy game from Tigrido. In this version you are a young dictator of a fledgling democratic republic and you want to take over the world. Standing in your way are other world factions who you must eliminate by forming your own army. You will need to fend off foes of your dictatorship while making crucial decisions to expand your power.
More Noteworthy iOS Apps and Games