Although Apple (NASDAQ: AAPL) has neither confirmed nor even officially commented on it, it appears that the company plans to establish itself in the automobile industry. Since reports of Apple's mysterious minivans emerged, the past few weeks have been abuzz with rumors about Apple's intentions, enough so to warrant some serious investigation. The Wall Street Journal looked into the matter and found that Apple does indeed have a secret project codenamed "Titan" that appears to be involved with automobiles. Further investigation by Bloomberg found that, for the moment, Apple's goal is to have an electric car on the market by 2020. If done right, this could turn out to be another enormous source of revenue for Apple.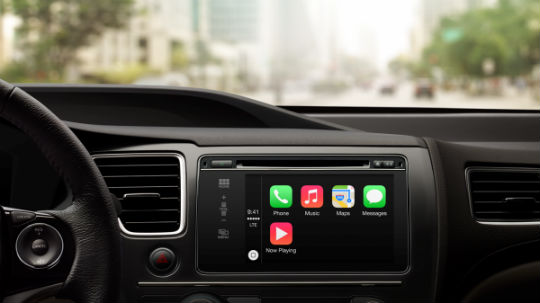 Other items of interest from last week:
After a successful public beta of OS X Yosemite, Apple plans to have a public iOS beta, which will be a first. The company is planning to release a public iOS 8.3 beta in mid March alongside the developer version. Apple also intends to
release a public beta for iOS 9 sometime this summer, after its likely announcement at the WWDC in June.
A pair of interesting patents turned up last week, both involving 3D virtual reality. A "
head mounted display apparatus
" would use your iPhone for display and processing power for a 3D VR interface one of the patents. Apple was also awarded a PrimeSense (the company that developed Microsoft's original XBox Kinect and was recently acquired by Apple) patent that involves a
virtual keyboard
, which would probably tie in nicely with the previously mentioned patent.
With an estimated 29.16 grams of gold ($1200 at current market) content in the gold edition Apple Watch, the wearable could be Apple's most expensive item ever, surpassing the $4,000 Mac Pro. Estimates now place the watch in the $5,000 - $8,000 range.
According to The Wall Street Journal, Apple had to drop many of the health features that it had intended for the Apple Watch, which is due in April. Metrics like blood pressure, heart activity, stress levels, oxygen levels and more have been dropped, at least for this first generation, due to a variety of issues involving reliability, complexity and regulatory oversight.