Submitted by Sammy Snyder on
Turbine, the developer behind popular MMO titles such as The Lord of the Rings Online and Dungeons & Dragons Online, has announced it is developing a new game called Batman: Arkham Underworld for iOS devices. The official website describes the game as a "build your own base" title, which means it could be another freemium Clash of Clans clone. In the game, players will be able to recruit and train an army of henchmen from the pages of DC Comics to eventually take down Batman.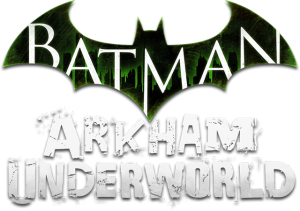 The game will be a sort of mobile tie-in to the highly anticipated Batman: Arkham Knight title coming to the PS4, Xbox One and PC in June. Besides being able to "command iconic super-villains from the Batman: Arkham universe," and defending your base from raids, little else is known about the game. No release date has been announced, but Batman: Arkham Knight officially launches on June 2, 2015. You can sign up for the game's beta on the official website.
Turbine has also released an online multiplayer based on Infinite Crisis and is developing a new Game of Thrones game, according to Eurogamer. You can learn more about all of Turbine's upcoming games by following them on Twitter.