What are Glances on the Apple Watch?
Glances deliver easy to read summaries of information from frequently used apps, optimized for Apple Watch. By swiping up from the Apple Watch face, Glances are displayed, such as the weather forecast or the user's current location.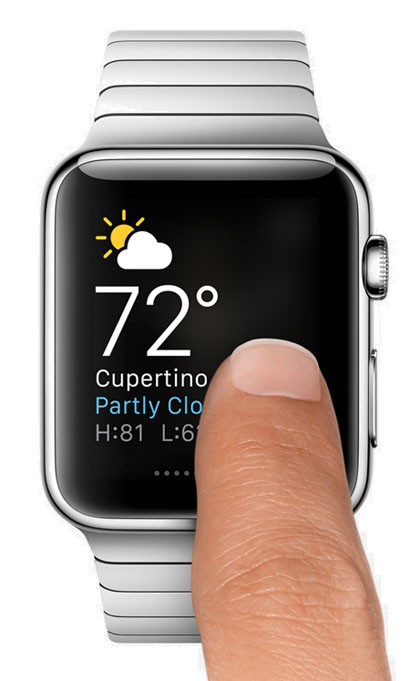 Swiping will cycle through Glances, and tapping on a Glance will launch the associated app. Glances are inspired by wristwatches, which have delivered time information at a glance since the 1800s.