Apple stock (NASDAQ: AAPL) fell again, losing about 3% over the course of last week. Share prices opened the week at $127.12, reached a weekly high of $128.04 during trading on Tuesday and closed Friday at $123.25. Perhaps the slip is due to rumors over manufacturing woes facing the Apple Watch, though an industry source has told AppleInsider that the supply issues facing the Apple Watch are normal for any product about to go to market, and were expected and prepared for. The Watch will be available for pre-order and to try on at Apple Stores next Friday, April 10. If you can't wait that long, Belgian company, Underside, has developed an augmented reality app called ARWatch that lets you preview the Apple Watch.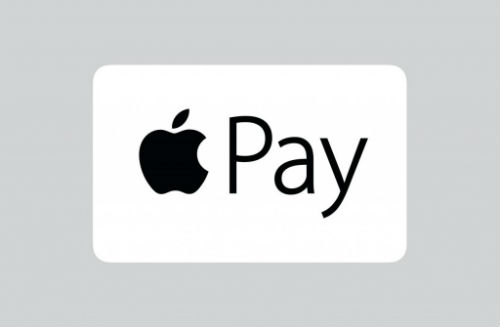 Other news items of the week were mostly positive, nothing you'd think would contribute to a 3% slide:
According to Bloomberg, Apple, in partnership with Foxconn, is planning to bring its iPhone trade-in program to China. The same program in the U.S. has helped
bolster sales, making it financially easier for customers to upgrade their iPhones.
That same program in the U.S. was also recently expanded to include non-iOS devices, thereby greatly increasing the chances of recruiting new customers from the Android pool. This, in part, prompted Cowen & Co. to
raise Apple's target price
to $135 from $115.
Apple took action last week after a recent survey showed that about 85% of iPhone 6 users have never used Apple Pay and that at least some of those didn't use it because they didn't know if the store they were in accepted it. Apple Pay decals are now available to participating merchants for free, via Apple's Merchant Supplies website. The decals, which will be used on storefront glass and registers just like Visa, Mastercard or Amex decals, are intended to raise awareness that Apple Pay is an available option. Hopefully this will raise the Apple Pay adoption rate.
Unnamed industry sources revealed last week that, along with the expected iPhone 6s and iPhone 6s Plus upgrades later this year, Apple plans to release a 4-inch display iPhone 6c to placate those who think 4.7" is too big. While the S series models will receive the new A9 chip, the 6c will be powered by the A8 processor found in the current iPhone 6 handsets.
Apple made two acquisitions last week. FoundationDB specializes in speedy NoSQL databases, while Acuna is a data analysis firm. No numbers were released and Apple gave its standard comment that it often acquires smaller companies but doesn't discuss its intentions.