Submitted by Marshall Walker on
Reddit may be the "front page of the internet" but it can be confusing to new users with its subreddits, voting and commenting system. The social networking site has also had a rocky relationship with the App Store, making it harder for iOS users to use its services and participate in events like its popular AMAs from their mobile devices. In my opinion the AMAs are one of the best features on reddit and that's why the official AMA app is a great option for new and old users.
AMA stands for "Ask Me Anything". It is where users can ask anyone questions, from President Barack Obama to a guy who works at Taco Bell. The AMA has recently replaced late night television as the premiere place for celebrities to promote upcoming projects, and it is a constant source of interesting and entertaining discourse on a variety of topics.
The AMA works like any other reddit thread. After an AMA is validated and approved by moderators, reddit users can then ask and up vote their favorite questions. The host of the AMA will answer whatever questions they choose, and hopefully everyone has fun and nobody gets hurt. The reddit AMA - Ask Me Anything simplifies the process by making questions and answers easier to read on mobile devices. Users can also ask or vote for questions through the app, search categories like Entertainment and receive notifications for trending AMAs.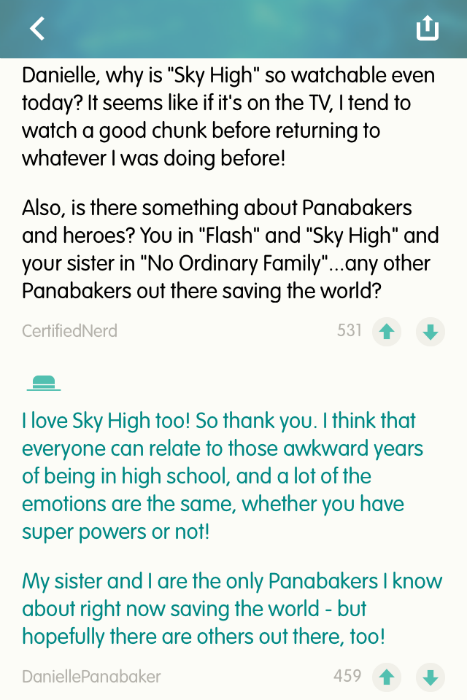 The AMA - Ask Me Anything app is a great way for new users to get the hand of reddit and it is fun for regular users who want to access AMAs on the go. It is also a great app for iOS users who enjoy using services like Flipboard on their iPhone or iPad.
reddit AMA - Ask Me Anything
is available for free on the
App Store
. It supports all devices running iOS 7.0 or later.