Submitted by Anders Batten on
Thanks to the offline music option in Apple Music you can now make any song in Apple's iTunes library your alarm sound. The process is the same as setting a song in your own library as your alarm, and it does not require a paid subscription. There are a lot of a steps, but it is pretty simple once you get the hang of it. Here's how to make any Apple Music song your iOS alarm tone:
First you will need to transfer a song from Apple Music to your personal library. Open your Music app and tap the search option in the top right hand corner of the app. Search for the song that you want to use, then tap the three dots next to the song listing, and select the "Add to My Music" option from the pop up box.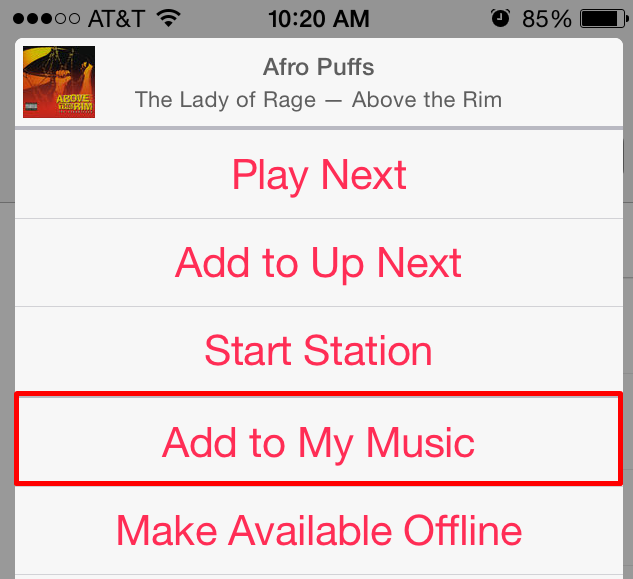 Now that the song has been added to your music library, exit the Music app and open your Clock app. Tap Alarm > Edit then select the time/alarm you want to change. Scroll down and navigate to Sound > Pick a Song > Songs. Find the track you want to use as your alarm tone and tap it. The song title should appear next the the "Sound" option in the Edit Alarm screen, as shown below.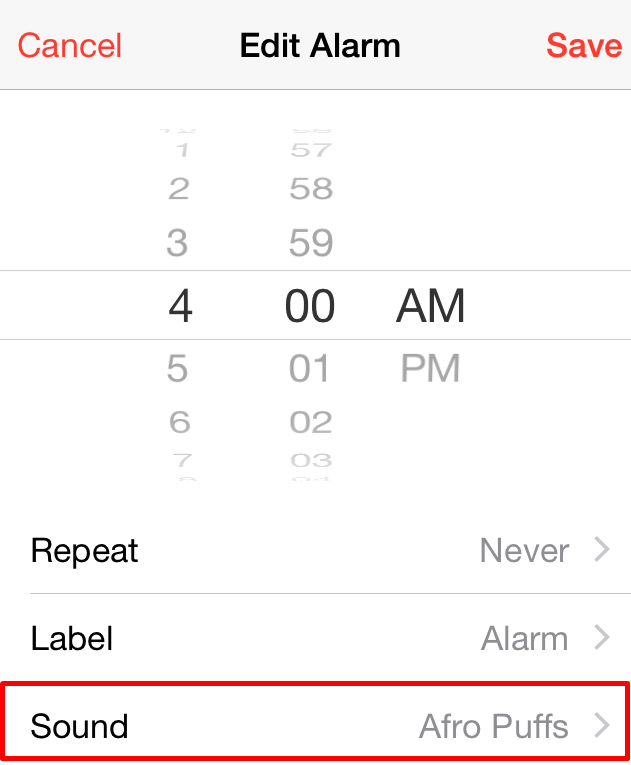 Now the song you have selected will play the next time your alarm is set to go off.