Submitted by Sammy Snyder on
Korean developer Idiocracy is seeking money to bring its digital board game Pirates War: The Dice King to mobile devices, Mac OS X and Windows. The indie developer has launched a Kickstarter campaign to reach its ambitious goal of $40,000. The goal of the campaign is to create a board game that users can play with anyone at any time and anyplace".
Pirates Wars is a colorful property trading game where players can assemble their own crew to become the richest pirate in the land. Players begin with a personal deck of cards featuring different pirates with different skills. These pirates must be strategically assembled to make up a player's crew. How you play the game depends on how you structure your crew and ship. The goal of the game is to buy as many islands as possible and charge other players when they land on your territory. What sets the game apart from Monopoly is that other players can choose to battle you instead of paying your tax. A player does not need to pay the fee if they win a battle.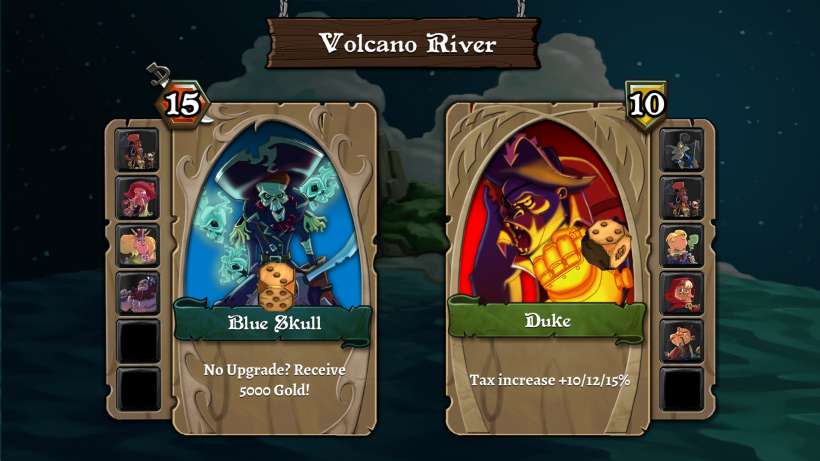 Pirates War: The Dice King has been in development for a while, but Idiocracy hopes to raise additional funds to finish the game and give it more "polish". Idiocracy would also like to release the strategy game to multiple platforms at launch. This way players can start a game on their iPhone and pick it up later on their PC.
The Kickstarter campaign is offering some interesting digital and physical perks, such as poker cards, a CD of the soundtrack and artbooks. You can learn more about the game and see lots of art by visiting the Kickstarter page.