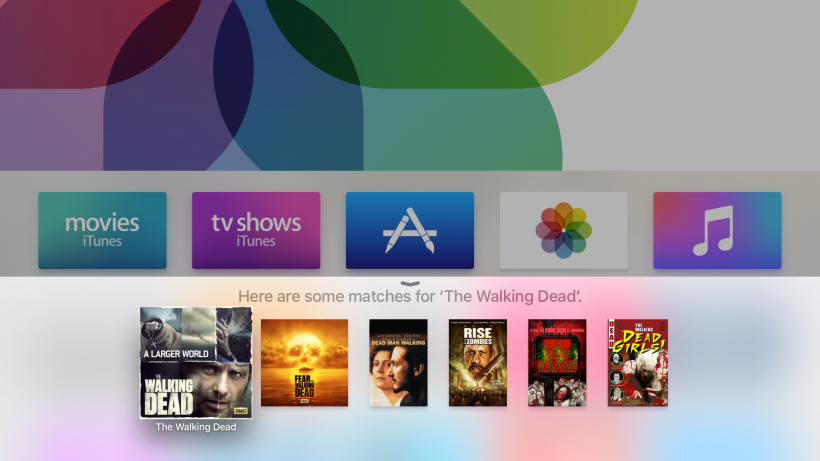 One of the key advantages to the Siri Remote is the ability to search multiple television and movie sources at once. The Apple TV 4G and tvOS automatically deliver results from several third-party apps. At launch, the fourth generation Apple TV supported the following apps:
HBO, Hulu, iTunes, Netflix, and Showtime
UPDATE: Apple has added
FOX NOW, FX NOW, National Geographic, PBS and PBS Kids, Watch ABC, Disney XD, Disney Channel and Disney Junior. There are now a total of 14 universal search sources accessible by Siri.
Apple plans to add more content sources to the list of locations instantly searchable with the Siri Remote.
Apple content sources and any locally stored shows or movies will also appear in search results.