Submitted by Matthew Byrd on
If you are like one of many people that need a little more than the sounds of crickets or the city streets to put you to sleep at night, then you probably try to drift off to some of your favorite music or maybe even the audio of a video.
It's a great idea that can get complicated by the fact that not every audio and video player has a sleep timer built into it. What's the point then of drifting off to a little entertainment if you're going to have to make the effort to turn off the sound yourself?
Thankfully, your iPhone has you covered through a little known – but simple – backdoor method to using your iPhone's timer function as a universal sleep mode.
It's as simple as this:
1.
Open up your Clock app and choose the Timer option.
2. Choose the length of time you would like your audio to continue playing within the timer app.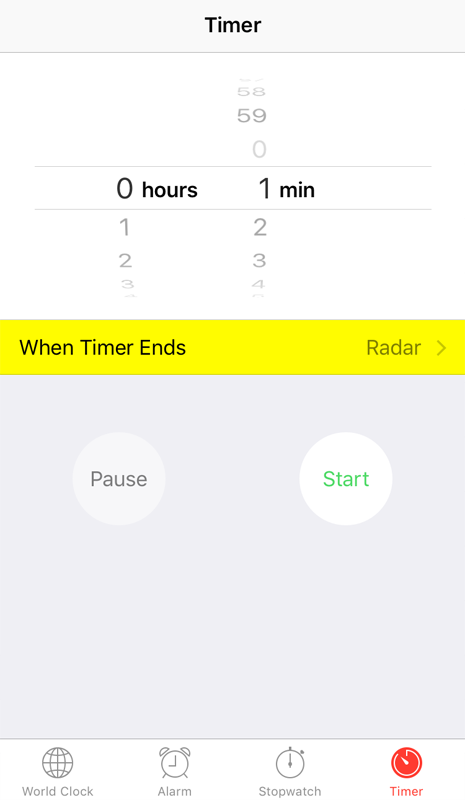 3. Select the "When Timer Ends" menu and scroll down to the bottom of the next page.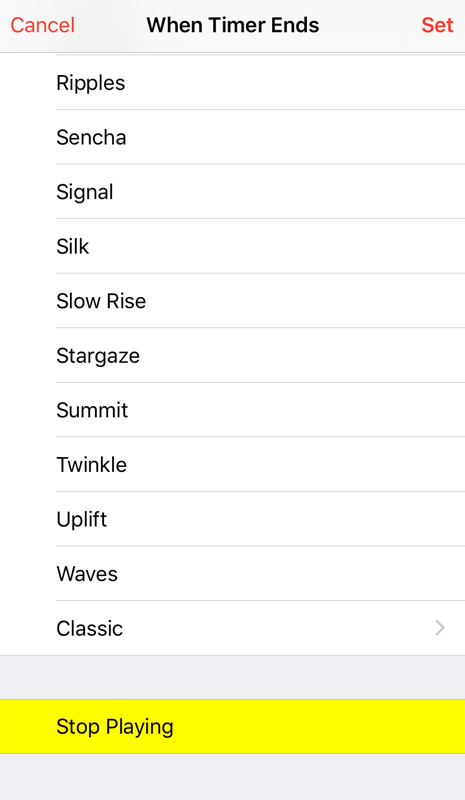 4. Below all of the normal ringtone selections, you will see an option for "Stop Playing." Choose this and at the end of the chosen time period, whatever sound you are playing will automatically stop playing.
It's a trick so simple and effective, you may just never rely on an app's built in sleep timer again.