Submitted by Sammy Snyder on
The 2016 MLB season kicks off this Sunday with a triple-header starting with a showdown between the St. Louis Cardinals and the Pittsburgh Pirates at 1 p,m. ET. The Opening Day action continues with a World Series rematch between the Mets and Royals at 8:30 p.m. ET on ESPN's Sunday Night Baseball, and through Monday when 26 teams get the ball rolling on their 2016 seasons. This means there are all kinds of baseball related apps and games being released to the App Store. Here are a few that were recently released.
R.B.I. Baseball 16 ($4.99)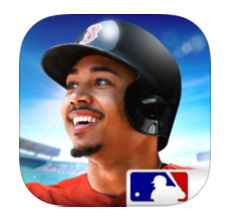 R.B.I. Baseball has been a popular series ever since it was released in 1986 for the NES. The franchise was revived by MBL.com for consoles, Ps and mobile in 2014, but this year's iteration is recieving poor user reviews for some reason. The biggest complaints seem to be about the graphics and not being able to see the ball when batting. As always, this year's edition includes access to complete MLB rosters including over 1,100 MLBPA players, the ability to play complete seasons, authentic ballparks and more. Perhaps the bugs will be worked out in a future update, but you may want to read through the App Store reviews before making the plunge.
MLB.com At Bat
(Free, requires $2.99 monthly or $19.99 annual membership)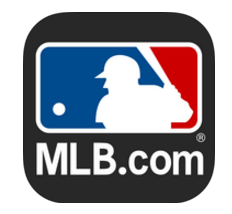 The official MLB.com At Bat app has been updated with 60fps video for iPhone 6 Plus models and select iPads. It also includes multitasking for supported iPad models, access to MLB.TV for premium subscribers, multi-platform live audio access, condensed games, highlights and basically everything you need to enjoy the 2016 baseball season. The app is also supported on the Apple TV.
Tap Sports Baseball 2016 (Free)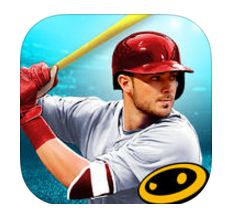 Baseball fans this year seem much happier with Tap Sports Baseball 2016 than R.B.I. Baseball 16. The one-touch baseball game has received a 4 1/2 star rating out of 563 reviews, and it was only released yesterday. Touch Sports Baseball users can build their own team using real MLB players, unlock retired baseball legends, compete in live head-to-head online competitions, make trades and more.
9 Innings: 2016 Pro Baseball (Free)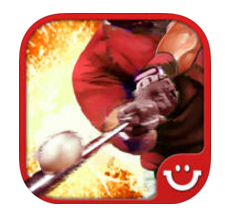 The officially licensed simulation game, 9 Innings, has been updated for the 2016 season. It features over 1,400 baseball player cards, the updated MLB schedule, updated rosters and more.