Submitted by Anders Batten on
The iPhone 7 leaks are coming at a fast pace, starting with this weekend where alleged iPhone 7 images were posted on the Chinese microblogging site, Weibo. The images revealed that the next-generation iPhone will continue to feature a protruding camera and it will also include redesigned antenna lines. The Weibo leak was followed with more sketchy images of an alleged iPhone 7 rear case, posted to the French blog, Nowhereelse.fr. This leak confirmed another rumor that the iPhone 7 would ship with four speakers, just like Apple's current iPad Pro lineup.
And today we have purported iPhone 7 schematics dug up by HDblog.it from the Chinese web forum Baidu. The images show two iPhone 7 molds and schematics for both the iPhone 7 and iPhone 7 Plus. The leak reveals the possibility of a dual-camera being an iPhone Plus exclusive, but it doesn't show a Smart Connector anywhere on either device.
Early rumors suggested that Apple planned to introduce the Smart Connector to its iPhone lineup with the launch of the iPhone 7, but it is starting to seem like this rumor may not be true. The Smart Connector was originally launched with the 12.9-inch iPad Pro as a way to quickly transfer both data and power between Apple's larger tablet and the Smart Keyboard. It is unknown what purpose a Smart Connector would serve on an iPhone, and it has been the dodgiest rumor to date.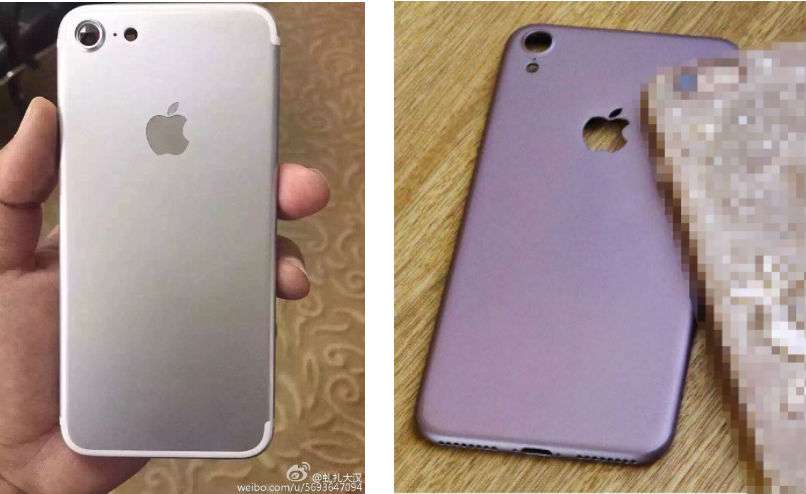 The new leaks also do not reveal the alleged new iPhone 7 speaker arrangement. Apple is reportedly ditching the headphone jack on future iPhone models, and may plan to compensate by adding additional speakers. Rumors have ranged from dual-speakers to four, but again these rumors seem unlikely. Apple will most likely stick with the current iPhone speaker setup, as there seems to be no benefit to adding more.
The iPhone 7 and iPhone 7 Plus are expected to be released in September of 2016. This gives us plenty of time for more leaks and rumors to surface. The iPhone 7 is not expected to have many new bells and whistles, and it will probably resemble its predecessor, the iPhone 6s.