There are two ways to quickly swap words with emojis using the predictive QuickType keyboard in iOS 10 or later. The QuickType keyboard will automatically suggest emojis for certain words while you're typing. For example, the predictive keyboard will suggest a pizza icon below the text bar when you type the word "pizza."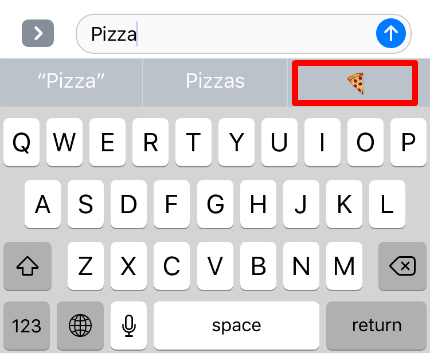 You can also convert several words into emojis by switching to the emoji keyboard and tapping the highlighted words in a sentence. Doing this will automatically swap the word with its corresponding emoji. To switch the the emoji keyboard just tap the globe icon next to the microphone button on your keyboard.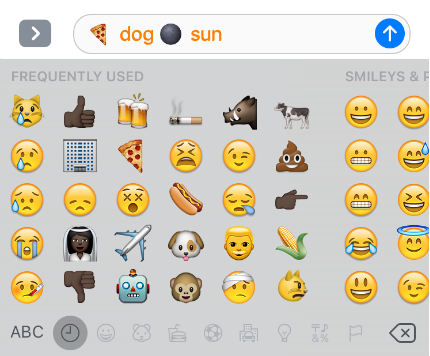 The predictive emoji suggestions will not work if you have your predictive keyboard disabled. You can click
here to learn how to
enable or disable your predictive keyboard in iOS 8.0 or later.