Submitted by Frank Macey on
Designer Martin Hajek is at it again, posting 3D renderings of his latest iPhone 7 concept. Based on the most recent rumors and leaks, the concept highlights various new features, chiefly an updated colorway said to be in the works. Apple has released various shades of Space Gray over the years, and according to reports, the iPhone 7 will bring a darker variant that is closer to the Space Black Apple Watch.
Not only does Hajek show off the darker iPhone 7, but there's a side-by-side comparison with the Space Gray iPhone 6s. One can see a significant difference, with the iPhone 7 concept being closer in color to the iPhone 5s, which was significantly darker than current models.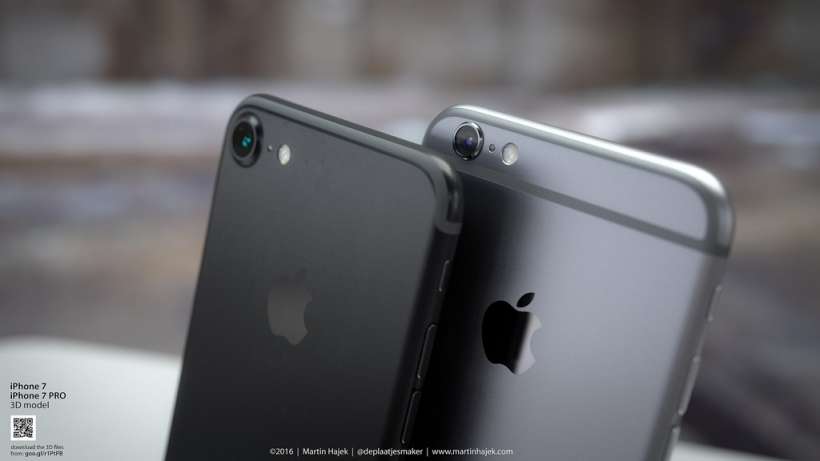 Hajek also highlights the larger camera opening, redesigned antenna bands, and Force Touch ID home button. All of these features have been previously leaked from the supply chain. Various reports have also pointed to Lightning EarPods shipping with the iPhone 7.
Apple may ditch the 3.5mm headphone jack, instead focusing on Lightning-compatible headphones and offering an adapter for compatibility. The company has reportedly been working on wireless Bluetooth AirPods, which would be available as an accessory for purchase and use with any iPhone. Moving to the Lightning connector could also help simplify waterproofing, which is widely expected on the next generation iPhone.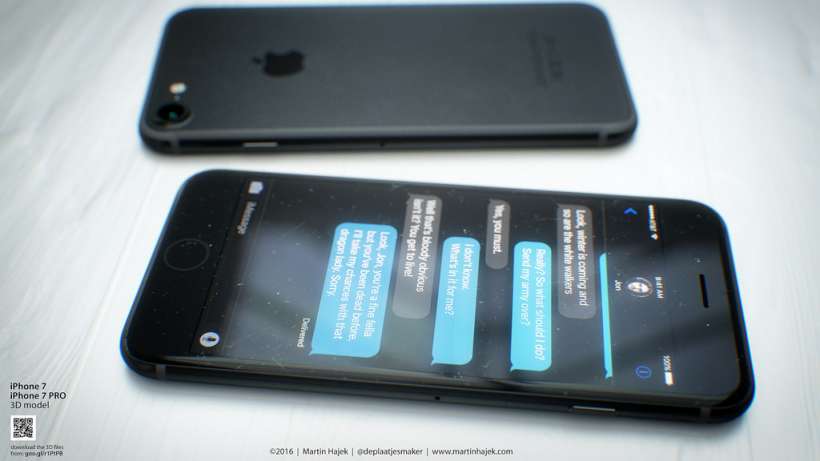 The icing on the cake is iOS 10 Dark Mode, shown in Hajek's rendering of the Messages app. Dark Mode dovetails perfectly with the Space Black exterior of the iPhone 7. While Dark Mode has not been officially announced, thanks to iOS 10 beta it's clear that Apple has been working on the feature.