Submitted by Marshall Walker on
The king of live streaming apps, Periscope, is popular due to its simplicity. All it takes is around three taps for anyone with a smartphone to broadcast from anywhere in the world. Periscope doesn't require a lot of setup, there's no confusing settings, and users can easily interact with live streams. The simple controls, easy Twitter integration and current events, such as the election, have made Periscope one the most popular live streaming services available on the App Store. The original creators of Vine look to change that with their new live streaming app Hype.
Hype builds on the success of Periscope by offering a more social environment by allowing creators and viewers better ways to interact with each other. It also gives creators more creativity by allowing them to stream music from their iTunes library, and add images and GIFs to their live streams. The best thing about Hype is that it offers all of these extra features without sacrificing simplicity.
After creating an account using Facebook or Twitter, Hype users can immediately start broadcasting from their iOS device with a few simple taps. The live stream window includes a very easy to use UI for adding images and videos from your Camera Roll, music from your iTunes library and GIFs and loops from Giphy or Vine. It doesn't take any special knowledge to enhance your live streams with music or images, all you have to know is how to navigate an iOS device.
Hype makes interacting with broadcasters easier and more fun than Periscope. Broadcasters can highlight their favorite comments during a live stream, and users can send sparkles to show their appreciation, share emojis and more.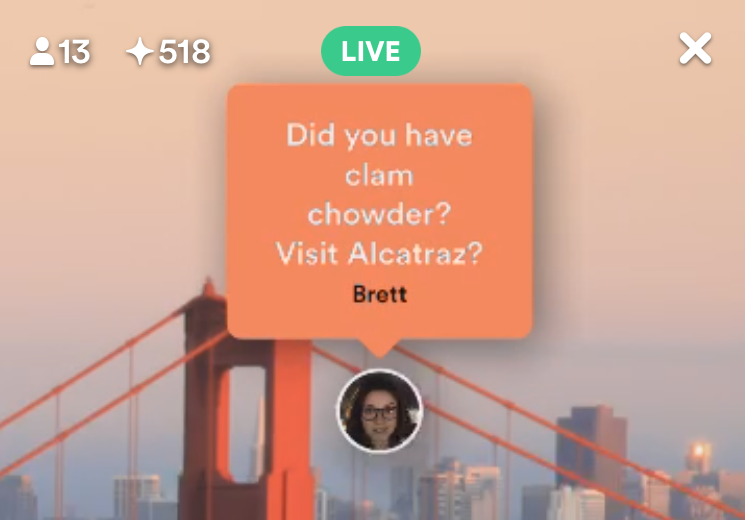 Other highlights of
Hype
include being able to mark previous broadcasts for replay, the ability to customize the backgrounds of broadcasts and the ability to create and access polls.
Hype offers all the fun of Periscope but with a lot more bells and whistles. It may not be the best option for live streaming events, such as crazy Trump rallies, but it has the potential to be the next big broadcasting service since YouTube.
Hype is available for free on the Apple App Store. It supports all devices running iOS 8.0 or later.