Submitted by Marshall Walker on
There are a lot of great reasons to love Thanksgiving, but it can also mean being stuck in a lot of crappy situations over the weekend. Luckily, long holidays at the in-laws, or being stuck at the airport, are a lot easier to deal with if you have a mobile device with the right apps installed. Here are 5 iOS apps to help you get through the holiday weekend.
For those who are brave enough to travel by car on Black Friday or over the weekend there is Waze. The social traffic app will help you avoid holiday traffic jams, Black Friday shoppers and map the quickest route to your home or to a relative's house. You can learn how to schedule a trip with Waze here. This not only helps you reach your destination by a predetermined time, but it can also give you an excuse to leave crazy cousin's house without seeming rude.
If you're looking for a simple game to keep you occupied during long car rides or football on TV, Plantera is a fun tapper where you can grow your own garden. The game is a bit confusing at first since there is no tutorial, but it is easy to get the hang of after a few minutes. Just tap away at the different fruits and vegetables in your garden to earn gold so you can upgrade to new trees, bushes, and other plants. You can also employ other blue creatures to help you harvest, and add animals, such as chickens and pigs. Plantera is free on the App Store.
Don't Starve: Pocket Edition is on sale for Black Friday. Don't Starve is a survival game where you must explore a randomly generated 3D world during the day to find food and other resources to survive through the night. The goal of the game is to live as long as possible without going crazy. Don't Starve is available for $1.99 on the App Store. The game is also currently 75% off on Steam.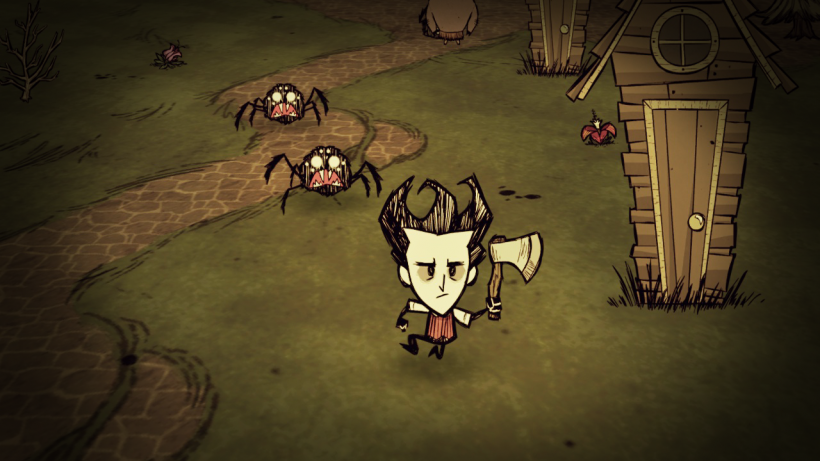 Everguild launched a new CCG this week.
Drakenlords
features real-time multiplayer battles, single campaigns, special events and over 300 cards to unlock and collect. You can also earn and customize new Warlords, and edit your deck or practice offline.
Drakenlords: CCG Card Duels
is available for free on the
Apple App Store
.
If you can't get enough of the holidays, A Charlie Brown Thanksgiving is now available as an interactive book on the App Store. It includes dialogue, music and sound effects from the original 1973 animated special, new art, narration by Stephen Shea (the voice of Linus van Pelt) three reading modes ( Read to Me, Read Myself, Autoplay) and more. A Charlie Brown Thanksgiving is available for only $2.99.