Submitted by Sammy Snyder on
There is an art to combining two popular genres to make one awesome game, and Gunman Taco Truck does it well. The new mobile title from Romero Games, combines two genres that are rarely ever used together, and the result is one of the most fun and unique titles to land on the App Store this month. Gunman Taco Truck is side scrolling action and recipe/cooking game that takes place during a mutant apocalypse. The goal of the game is for you and your family to escape to Winnipeg, Canada in your taco truck, but even the end of the world can't stop capitalism and you'll have to sell some tacos to survive.
In the side scrolling part of the game you must blast various mutants, cows, crazy human survivors who don't want to pay for tacos and whatever else gets in your way. You do this with simple swipe controls to move your truck from side to side while tapping to fire your gun and collect items. Along the road you can collect taco fillings from the carcasses of fresh road kill, money and scrap metal for trade. You can also blast other survivors on the side of the road just for fun, blow up road signs and try to earn a high killing grade.
You will need to make various pit stops in different cities to refuel on your way to Winnipeg. At each stop you can earn additional money by selling tacos to other survivors. This part of the game is played like Diner Dash where you must learn different taco recipes to serve your picky customers. You can then use your taco earnings to restock your taco fillings, buy gas, new weapons and other upgrades. You can also trade scrap to repair your truck at the garage and play minigames, depending on the city.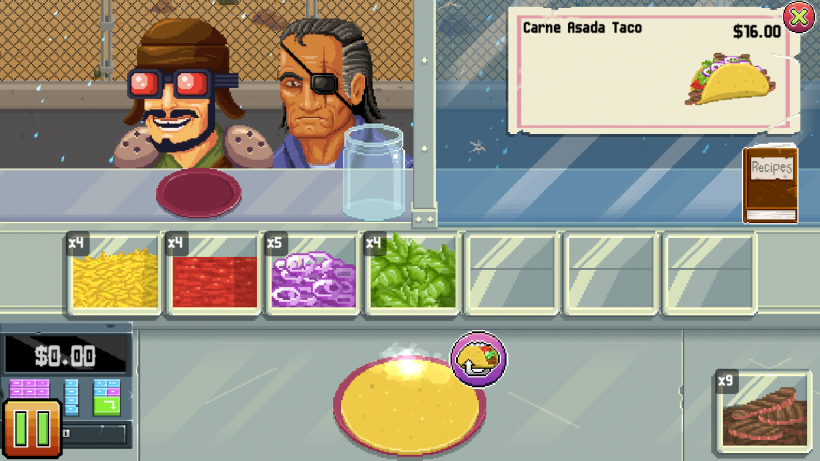 The story and little details are what drive Gunman Taco Truck. It's full of wacky characters, cool mutants to blast and you get to live your post-apocalyptic and owning a taco truck fantasies. If you like survival scenarios, recipe games and side scrolling action then Gunman Taco Truck is the game you want to download on your device.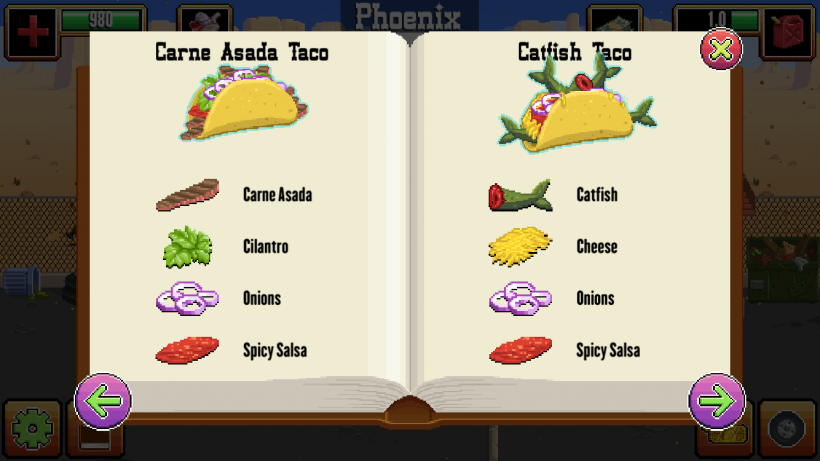 Gunman Taco Truck is available now on the Apple App Store for all devices running iOS 8.0 or later.