Submitted by Bob Bhatnagar on
Just Mobile has crafted an in-car charger worthy of Apple design fans worldwide. The Highway Max provides ample power for charging two devices simultaneously in a sleek, aluminum package that's compact and functional. USB chargers that plug into the cigarette lighter (or 12V power outlet) are pretty common, so what sets the Highway Max apart from the crowd?
First off, the Highway Max provides dual 2.4A USB ports, which means with 24 total watts of power you can quickly charge two iPads at the same time. For comparison, Apple ships the iPad with a 12 watt charger, which is equal in power to a single Highway Max USB port. Smart charging ensures that any connected device, whether it be an iPhone, iPad or iPod touch receives optimal current for the shortest charging times. A built-in, green LED light signals when the Highway Max is connected properly and ready to charge.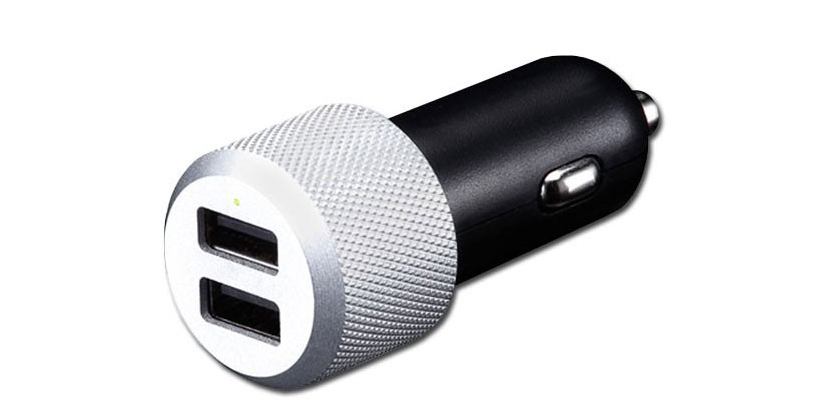 The diamond-cut knurled aluminum body provides good grip when inserting or unplugging the charger, dissipates heat, and encapsulates internal components with a small footprint that should fit in most vehicles. The charger fit nicely into a recessed cigarette lighter during testing. When it comes to hardware, Highway Max protects your devices with a current stabilizer in addition to a fuse for surge protection.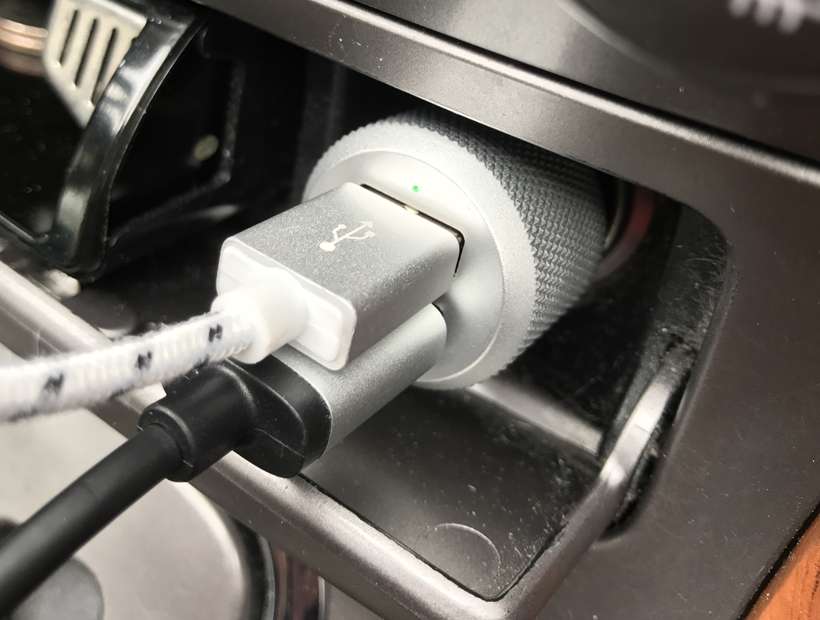 The bundle reviewed here is the Highway Max in-car charger for Apple Lightning devices. Joining the charger inside the box is a 6-foot, Just Mobile AluCable Twist with an Apple-certified Lightning connector (the black cable in photos). This cable features a coiled design to prevent tangling in the car and shrinks down in length when not extended. With high-quality aluminum connectors, the AluCable Twist feels solid and durable. One drawback, some iPhone cases will need to be removed before charging, as the Lightning connector is slightly larger compared to the stock Lightning cable from Apple.
Overall, the Highway Max performs as expected and has above average design and features. Dual 12 watt USB ports ensure that large devices such as iPads charge quickly, and the Just Mobile coiled cable with Apple-certified Lightning connector matches perfectly. The price may be higher than some options on the market but as the old adage goes, you get what you pay for.
The Just Mobile Highway Max car charger with coiled Lightning cable is available from Amazon with free shipping for Prime members. The charger can be purchased with a built-in Lightning cable, or with no cables included at all. There's also a Micro USB option for those without Apple devices.