Submitted by Sammy Snyder on
Zynga, the creators of Words with Friends, have released Crosswords With Friends to the App Store. While not perfect, Crosswords is still the new must have time killing app to install on your iOS device, but first let me warn you that you can't play this game head-to-head like you do with Words. There is a tournament section for weekly rankings but the game is primarily a solo endeavor. You can't directly compete against your friends or solve a puzzle together.
Crosswords With Friends was created in partnership with People Magazine. The app includes a daily crossword written by industry experts led by co-editors Trip Payne and Amy Reynaldo. There is a new free puzzle every day of the week all year long. You can also download additional bonus puzzles or go back and play older puzzles that you missed or didn't finish.
You can also earn in-game coins by completing puzzles and achievements. These coins can be spent to unlock Calendar puzzles, or used on in-game hints for when you're stuck and need a little help. Each puzzle includes a See Wrong answer slider and two hint options: 10 Letters and Reveal Word.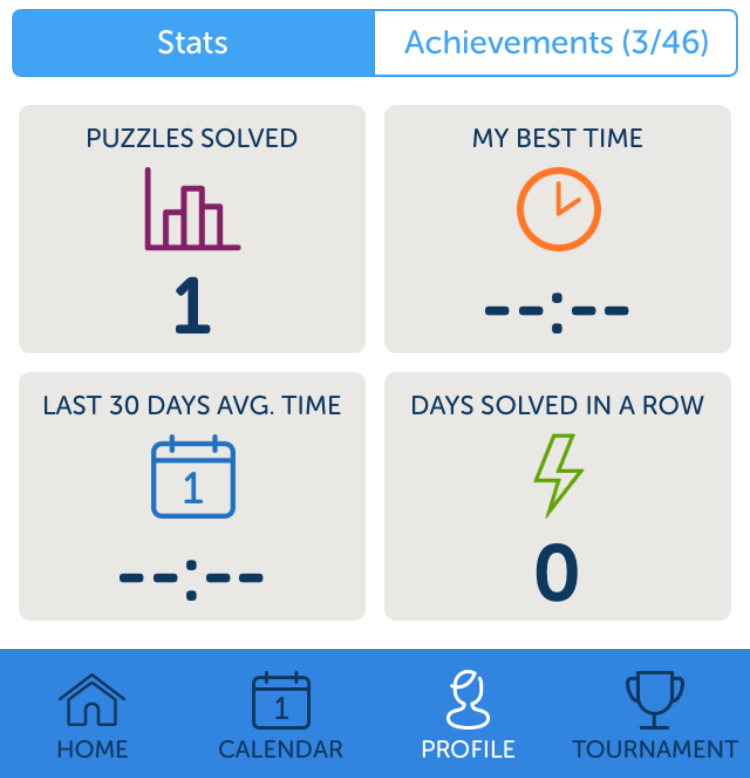 Puzzles can be solved using two different views. The List option provides a classic crossword puzzle board where you can tap through clues and easily enter your answers. The Grid option gives you a list of clues without the crossword board option. The first available blank space of an answer is automatically highlighted when you tap its clue. You can also tap any individual box of an answer to enter or change that individual letter. This allows you to quickly answer clues in order instead of having to jump all around.
Crosswords With Friends is a fun solo app for rainy days, long waits at the airports and it is a must have for crossword lovers. The app is available for free on the App Store. It includes IAPs for additional coins but the game can be enjoyed for free.