Apple revealed its smart home speaker in June 2017. What is the HomePod and what does the HomePod do?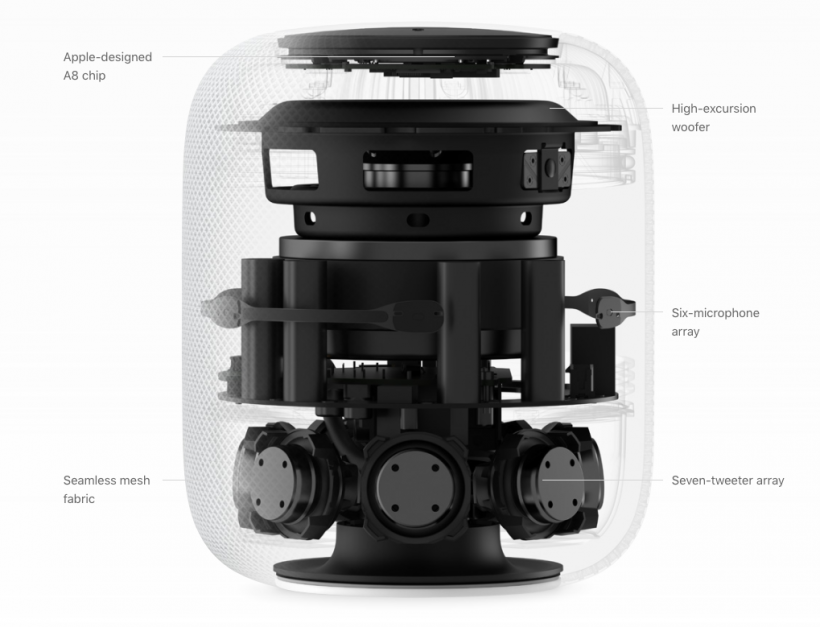 The Apple HomePod combines a powerful, intelligent speaker system with the Siri personal assistant and HomeKit compatibility. The device offers seamless Apple Music access and AirPlay 2.
HomePod measures less than seven inches tall, however it packs advanced audio technology to compete with high-end speakers. With dynamic processing, the HomePod automatically optimizes sound output depending on the shape of the room.
HomePod is voice controlled and with Siri the device offers news updates, sports, weather, timers, answers to general questions and other functions. Siri can also be used in conjunction with HomeKit devices and the Home app to control smart home lighting, appliances and more.
The HomePod launches in December 2017 starting at $349 in two colors, space gray or white.