Submitted by Sammy Snyder on
The first ever Pokémon GO Fest has been announced in Chicago on Saturday, July 22, but all trainers are encouraged to take part by working alongside those who can attend in person.
Pokémon GO Fest is a worldwide celebration of the game's one-year anniversary. Last week Niantic updated the game with a special Pikachu and Anniversary Box to kick off the long celebration. Over the next few months, Niantic will be hosting several live events around the world beginning in Grant Park, Chicago, IL.
Players who can't attend the live events can participate by helping to unlock global rewards. The day will be broken up into three Challenge Windows. During each Challenge Window trainers in the park will "attempt to unlock perks for Pokémon GO players around the world by catching certain types of Pokémon," according to the official announcement. Meanwhile, players around the world can extend the windows by catching as many Pokémon as possible at the same time. If the players in the park catch enough they will unlock a mystery challenge, which upon completion will unlock "extra-special bonus across the globe."
Future events are scheduled for Copenhagen, Stockholm and more. Here's the complete schedule for Pokémon GO Safari Zone events across Europe:
August 5, 2017
Fisketorvet—Copenhagen, Denmark
Centrum Cerny Most—Prague, Czech Republic
August 12, 2017
Mall of Scandinavia—Stockholm, Sweden
Stadshart Amstelveen—Amstelveen, The Netherlands
September 16, 2017
CentrO—Oberhausen, Germany
Les Quatre Temps—Paris, France
La Maquinista—Barcelona, Spain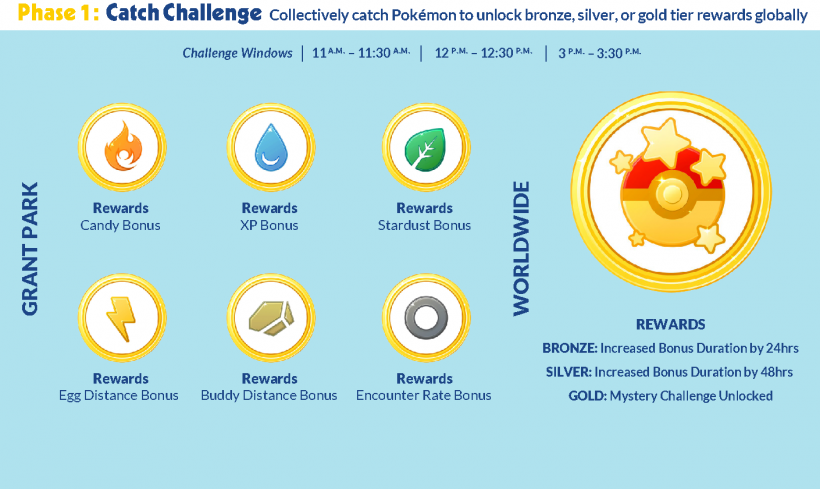 You can visit the official Pokémon GO blog for more details about all upcoming anniversary events, plus the Pikachu Outbreak in Japan taking place August 9–15. More details about Outbreak will be announced in the "coming days."