Submitted by Sammy Snyder on
Capcom has released several Street Fighter titles to the App Store with different degrees of success, however most haven't aged well. Popular titles like Street Fighter IV Volt quickly became obsolete as Apple devices advanced in technology and size, while Street Fighter X Tekken never really got off the ground. Older titles, such as the Street Fighter II Collection, are still out there, but until this week there has been no definitive Street Fighter title available for newer iOS devices.
Capcom is one of the few distributors to release a mobile fighting game with virtual controls. Popular fighting titles on the App Store, such as Injustice: Gods Among Us, have adopted touch-screen controls. While these button mashing games can be fun, they fail to bring the traditional fighting style of the original Street Fighter titles to mobile devices. Street Fighter IV Champion Edition is as close to a classic fighting game you will find on the App Store. It not only includes wide screen support, a feature lacking in Volt, but it comes with updated character models, 3 brand new fighters and MFi controller support.
In total the game comes with 25 playable characters, with 6 more planned in future updates, and 4 playing modes, including solo and multiplayer options. Players can choose to compete in ranked or friendly free battles with other players from around the world. You can even set restrictions and create private rooms to play with friends.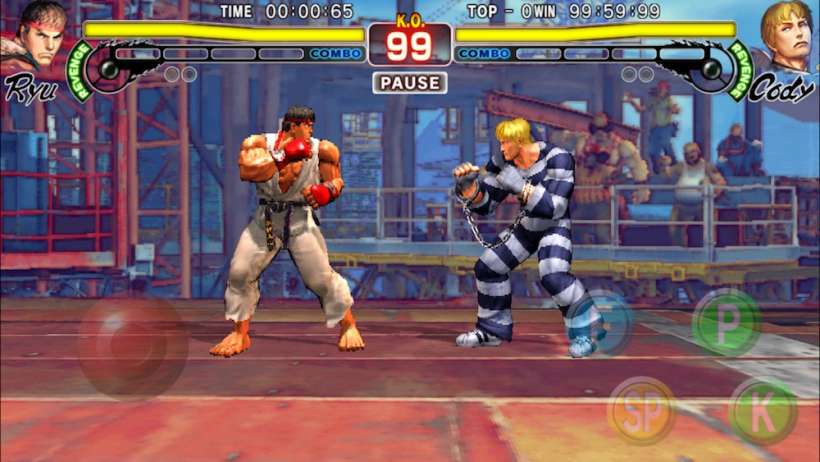 Street Fighter IV Champion Edition isn't a new title built from scratch, but it is the upgraded version of Volt that the fans have been asking for. Early reviews have been mostly positive, and fans of the series seem to be happy with the release.
Street Fighter IV Champion Edition
is available for $4.99 on the
App Store
. It supports all devices running iOS 6.0 or later and it is optimized for larger devices.