Submitted by Frank Macey on
Apple is set to expand the functionality of AirPods with the upcoming release of iOS 11. The update builds on a string of firmware updates that have been rolled out to Apple's wireless headphones since their initial release. The most significant new feature came with iOS 10.3, allowing AirPods to be found using the iCloud service Find My AirPods.
AirPods settings can be accessed under Settings -> Bluetooth by tapping the info (i) button next to the connected AirPods. The current Settings for AirPods presents just three options for a double-tap on the headphones: Siri, Play/Pause, and Off.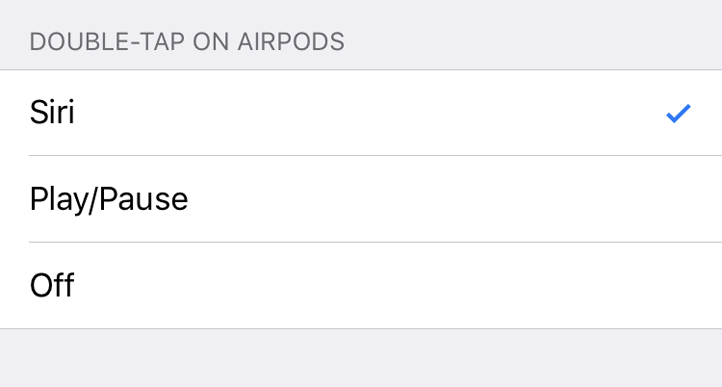 Double-tapping either of the AirPods results in the same function. With iOS 11, users will have the ability to give left and right AirPods different commands with a double-tap. Not only this, but the list of commands will be expanded:
Siri
Play/Pause
Next Track
Previous Track
Off
The addition of two options, Next Track and Previous Track means quick skipping without having to fumble with the iPhone or ask Siri for help. For example, those listening to music could configure their left AirPod to skip tracks when double-tapped, while keeping the right Airpod set up for Siri access.