What's in the iPhone X box?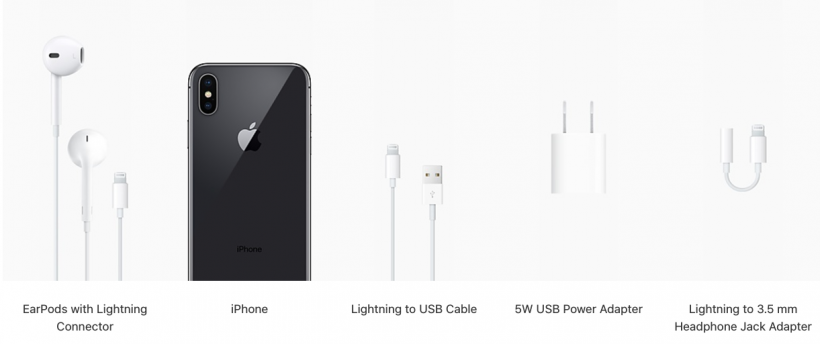 The iPhone X ships with a Lightning to USB Cable and 5W USB Power Adapter for charging your device through a standard power outlet. It also ships with wireless charging capabilities. While Apple plans to launch its own wireless charging device called "AirPower," the iPhone X supports the industry wireless standard called Qi. This means the iPhone X will work with any Qi-enabled third-party wireless charger. There are a variety of affordable wireless charging pads and cases already available on the market.
The iPhone X is designed to charge at 7.5W, so make sure you purchase a Qi-equipped wireless charger rated for the full 7.5W for the best performance.