Submitted by Fred Straker on
Siri has made great strides in its capabilities and understanding of natural language. However, there will always be proper names without intuitive pronunciations. These names can trip up humans just as much as Siri. The good news is that Siri can learn the correct pronunciation with a little bit of help. There are two ways to fix a pronunciation on the iPhone, iPad or iPod touch.
Tell Siri what to say
Siri can be told directly how to pronounce a particular name. First start Siri using the home button or with "Hey Siri" then follow these steps:
Say the name of the contact you wish to train Siri to pronounce
Once the name appears, tell Siri she's pronouncing it wrong
Siri will ask you to say the correct pronunciation of the first name
Play each option presented and select the preferred name pronunciation, or start over with "Tell Siri Again"
Repeat the process for the middle (if applicable) and last name
Enter the phonetic name in Contacts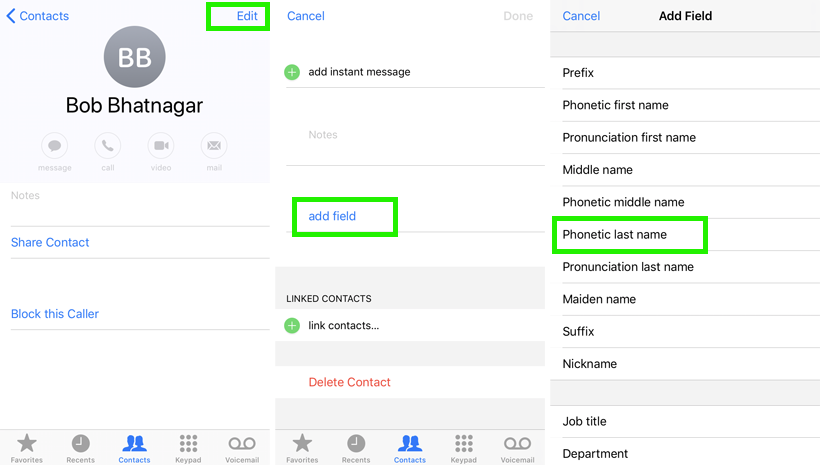 Talking to Siri can be skipped entirely with text input into the Contacts app. First open the app and navigate to the name you wish to teach Siri how to pronounce.
Open the contact and tap "Edit"
Scroll down and tap "add field"
Select "Phonetic last name" to add this field to the contact information

Enter the correct pronunciation in the "Phonetic last name" field under the contact name
Repeat these steps for first names or middle names as needed
Once either of these methods are implemented, Siri will use corrected name pronunciations going forward.