Submitted by Bob Bhatnagar on
Update: Apple iPhone 3G and 3GS will support MMS. AT&T will begin support of MMS on their network starting on September 25, 2009.
iPhones across the world have had MMS (Multimedia Messaging Service) capability since the iPhone 3GS was released on June 19. Apple declared that AT&T would make MMS available to its customers in "late summer" of this year.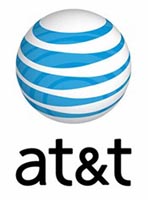 Well it's getting close to crunch time for AT&T. Last time we checked, the second half of August can be referred to as "late summer" here in the Northern Hemisphere. There's been no MMS news except for disgruntled iPhone owners complaining.
Strangely, Kent German writes that his carrier is now listed as AT&T 5.0 and his iPhone has menu options for sending picture and video messages.
Others with iPhone firmware 3.0.1 report that the carrier has not changed. The current carrier setting with no MMS is AT&T 4.0. Kent was also running the beta versions of iPhone OS 3.0, so maybe his iPhone is reacting differently to firmware updates.
So what's really going on? Is AT&T rolling out the service?
We called AT&T asking for an MMS release date. The representative we spoke to stated that initially, AT&T was planning to start iPhone MMS service "in August" but now they can only say that it's coming soon. When pressed, the company representative explained that he receives 10 calls daily about the issue, and that he "wouldn't bet on it" when referring to MMS coming before the end of August.
There are 1,000 people working at that call center alone, so it's quite possible that AT&T is receiving around 10,000 calls daily about iPhone MMS... at this one call center alone.
He assured us that when MMS is finally available on AT&T iPhones, Apple will make sure everyone knows.
Apple is expected to release iPhone firmware 3.1 in September. Sounds like this release would be a convenient time for Apple and AT&T to activate MMS, and bring the iPhone into the 21st century.