Submitted by Sammy Snyder on
Dissidia Final Fantasy Opera Omnia has released on the Apple App Store to coincide with the launch of Dissidia Final Fantasy NT on the PlayStation 4. Opera Omnia features an all new story players can complete while teaming up with heroes and villains from the Final Fantasy universe.
Square Enix is offering special bonuses to those who download the game in Feb..
Pre-Registration Reward - Following the large number of fans who took part in the pre-registration campaign, all players who log into the game before February 28 will receive 5,000 in-game gems, a valuable in-game currency.
Login Bonus - Throughout the month of February, players can collect 300 gems each day for up to 20 days (6,000 gems total) just by logging in.
All-Stars Draw - The "All-Stars Draw" features gear for the 25 playable characters available at launch. The first summon is half-priced through February 28, and players are guaranteed one five-star rarity weapon.
Gem Specials – Special bundles are available for purchase that will provide players additional bonus gems.
You can download the game for free on the US App Store and learn more about it on the official website.
In other Final Fantasy news, Final Fantasy XV Pocket Edition is now available for pre-order. The Pocket Edition is divided up into 10 episodic chapters. All 10 chapters will be available at launch. There has been conflicting reports on pricing, but the first chapter is free. The official website lists chapters 2 and 3 as $0.99 before they all jump to $3.99. Final Fantasy XV Pocket Edition will launch of the App Store on February 9, and on Windows in March.
HyperBeard Games has released a sequel to
Clawbert
. While the original
Clawbert
was cute, it could get tedious very quickly.
Clawbert: ToyTown
gives you a bit more to do by allowing you to build your own town and create toys for Clawbert.
ToyTown
is like any other building game with timers, and IAPs to speed up the timers, but there's enough going on in the game to keep it engaging. You can build toy orders for Clawbert while populating your town with cute characters and decorations.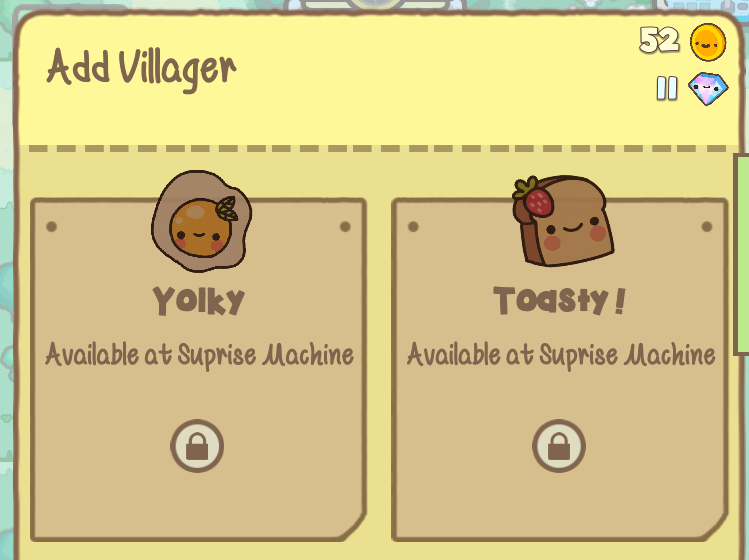 For more new App Store releases check out the weekly iOS Games and Apps recap on the iPadGuide.com.