Submitted by Marshall Walker on
Update: Apple has removed AirPlay 2 from the third iOS 11.3 and tvOS betas suggesting it will not be released until iOS 12.0.
AirPlay 2 is Apple's move into multi-room technology and the first big update to AirPlay which was originally introduced in iOS 4. With AirPlay 2 you can send audio from your iOS device or Apple TV to other AirPlay connected devices like a HomePod. To stream audio to your HomePod your iOS device needs to be running iOS 11.3 or later and it must be connected to the same Wi-Fi network.
To access AirPlay 2, swipe up from the bottom of your display to open Control Center. Press deeply or touch and hold the audio card in the upper-right corner, then tap the

icon. From here you can select the device you want to connect.
You can stream audio to other AirPlay-enabled devices from supported apps. Just tap the AirPlay icon in an app and choose a playback destination.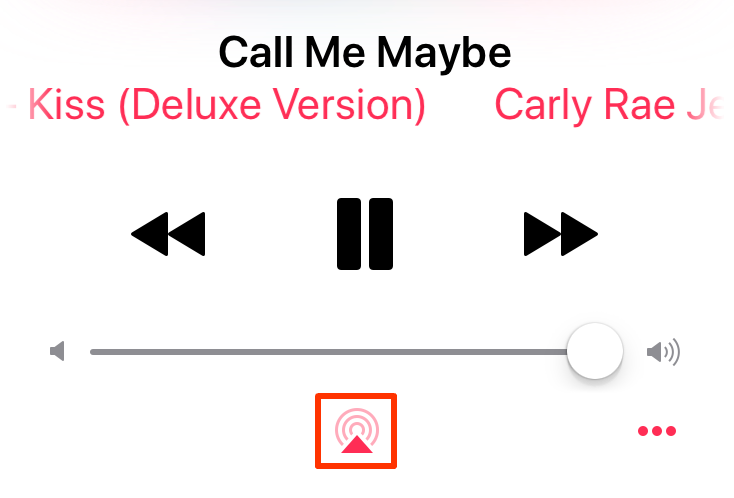 You can stream music to your HomePod from your Mac by clicking the volume button in the menu bar. Select the "Output Device" list and choose the HomePod you want to connect to. To do this you'll need to configure the audio settings in your menu bar. Navigate to System Preferences > Sound > Output. Now check the "Show volume in menu bar" box at the bottom of the Output tab.
This will allow you to send music from other services on your Mac, such as Spotify. To stream music from iTunes on your Mac to your HomePod you can use the built-in AirPlay button like with other apps. Just play as song from your iTunes library, then click the AirPlay icon and select the HomePod or other AirPlay-enabled device you want to connect to.
You can require a password to access AirPlay 2. Just open the Home app on your iOS device, then tap

and select "Allow Speaker Access." Turn on "Require Password." This will password protect all HomePod speakers in your home.
To allow others to play audio on your HomePod models, open the Home app, tap the arrow icon, then then tap "Allow Speaker Access" and choose a setting.