Submitted by Marshall Walker on
Apple unveiled iOS 12 during its WWDC keynote on June 4th at the McEnery Convention Center in San Jose, California. Early testers have praised how the the beta has helped the performance of older devices, like the iPhone SE, instead of slowing them down. Animations, switching between apps and all around performance is faster on all devices running iOS 12. While the focus of the new firmware is primarily speed and stability, iOS 12 does come with a few noteworthy new features. Here are a few worth getting excited about:
The Measure app takes advantage of the advanced cameras on newer phones like the iPhone X and presumably Apple's new models coming this fall. iPhone (and possibly iPad Pro) users can use the app to measure flat rectangular surfaces by selecting two points with their camera. The app can also automatically estimate the dimensions of rectangular objects, convert inches to centimeters, and save your measurements to the Notes or third-party apps.
We've always been a huge fan of Trackpad mode even way back when it was just a jailbreak tweak called SwipeSelection. However, this text editing feature has only been available on 3D Touch-enabled devices until iOS 12. All supported devices will now be able to easily edit text even without 3D Touch functionality. To use Trackpad mode to edit text on your non-3D Touch device, just long press the space bar until the keyboard transforms into a trackpad. Now you can simply use your thumb to move the cursor across your display
It may be one of the most talked about features in iOS 12, but FaceTime will now support up to 32 people at once. Why anyone would ever need to talk to 32 people face-to-face at once is a mystery, but you can if the occasion ever arises.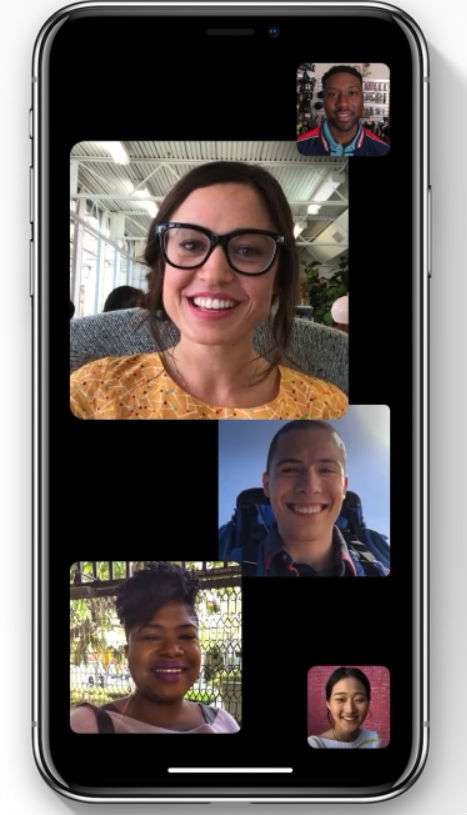 Do Not Disturb
has always been a great feature, but it is even better now that you can turn it on and forget about it. iOS 12 users will be able to configure Do Not Disturb to end automatically in a selected amount of time, at the end of a Calendar event, or when they leave a certain location.
SMS security codes can be a pain, but they're the new way most services require you to verify logins. iOS 12 now comes with security code autofill, meaning you won't have to jump back and forth between the service you're trying to use and your Phone app. Instead of having to manfully fill in a security code, you can just select it from your QuickType keyboard.
Besides improved performance, iOS 12 comes packed with over 100 new features. It will be supported by all devices that can support iOS 11, including the iPhone 5s and iPad Air. iOS 12 will be available later this year.