Submitted by Anders Batten on
The first iOS 12 public beta has been out for a few weeks giving beta testers plenty of time to discover all the new features not highlighted by Apple. The Cupertino company's main focus has been on performance. iOS 12 promises to be faster, more responsive, and "more delightful," according to the official preview page, but that doesn't mean there are no new bells and whistles. Here are 5 noteworthy iOS 12 features that didn't make Apple's initial WWDC keynote:
Location awareness for Do Not Disturb - iPhone users can now set their Do Not Disturb privacy control by location. To enable this feature, swipe up on your Home screen to open Control Center, then long press the moon icon to open your Do Not Disturb controls. Here you will see the options to set your privacy feature "For 1 hour," "Until this evening" or "Until I leave this location."
The location awareness is great for when you don't want to be disturbed at home, your job or other frequently visited locations.
You can also schedule Do Not Disturb by tapping the Schedule button, then by tapping the Scheduled slider in your Settings. After the slider is enabled, you can then select the start and end times you want to temporarily disable distractions, such as notifications, on your device.
Custom skip controls for the Podcasts app
- Podcast listeners now have control over the duration of the forward and back skip buttons in the Podcasts app. Just navigate to Settings > Podcasts and select your desired times for both buttons.
QR reader in Camera app - I'm not sure if anyone still uses 3D Touch or QR codes, but for those who do, iOS 12 adds a QR reader to the Camera app. You can quickly access the reader from Home screen by bringing up the 3D Touch Camera app menu. You can also navigate to Settings > Control Center > Customize Controls and add the reader to your Control Center.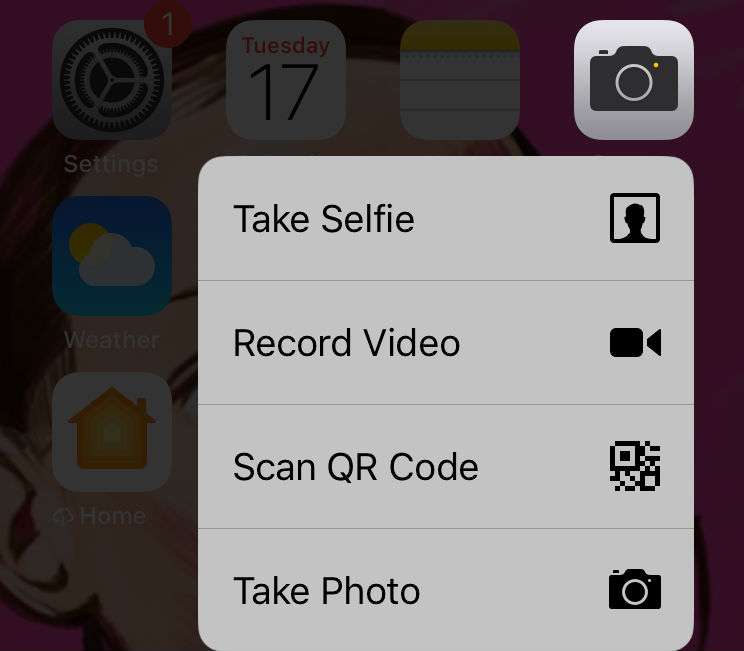 Screen Time widget - Apple introduced Screen Time to help iPhone and iPad users cut down on their mobile addictions. iOS 12 users can get a detailed report about their device usage in the Settings app, or pop over to their widget screen (swipe right on the Home screen) for a quick update on their daily stats.
Automatic Updates - If you just like your phone to be up to date, and don't care about reading changelogs, then switch on automatic updates (Settings > General > Software Updates) and never worry about manually updated your device again.
You can get all these iOS 12 feature and more now by joining Apple's beta program, or just wait a couple of months until iOS 12 is officially released in September.