Submitted by Sammy Snyder on
It's that time of year again when we search the App Store for the spookiest games for the iPhone and iPad. Where Shadows Slumber is a puzzle game that utilizes light and perspective to create an atmospheric adventure perfect for the Halloween season. There will be lots of comparisons to Monument Valley, but Where Shadows Slumber also reminded me a lot of Lara Croft GO. If you like surreal puzzle games that include an engrossing story then this is an app you'll want to check out.
In the game you control an old man named Obe who finds himself in a world that has been plunged into darkness. Obe's only defense is a mysterious lantern that he uses to bend shadows to change his surroundings. It is your job to help Obe complete different levels by using his light to illuminate shadows and create him a path to safety.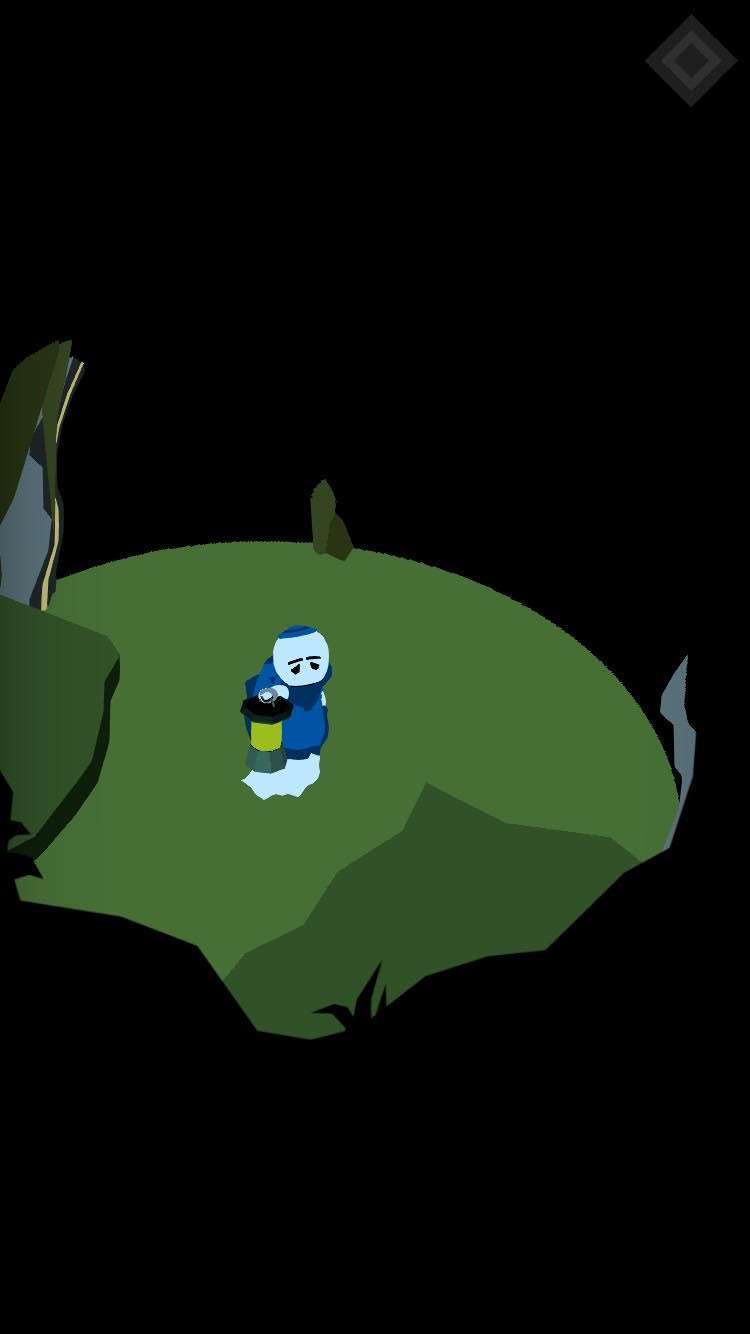 It's tricky to explain the gameplay of Where Shadows Slumber. You basically have to move objects to reflect your light and create shadows to change your environment. For example, casting a shadow over a broken bridge will replace the missing pieces so you can cross. You'll eventually have to use different colored objects, other sources of light and switches to complete each level as the game increases in difficulty.
What I really enjoyed about Where Shadows Slumber is that it includes an interesting story. The game features shocking cut scenes that will make you want to keep pushing ahead to see what happens to Obe. The scenes are actually a little brutal at times, giving the game an adult, R-rated feel, even though it's really only rated 12+. Shadows also features lots of odd characters that are reminiscent of Wizard of Oz or Alice in Wonderland. There are all kinds of different characters, including weird animal-hybrids, grim reapers, and Jawa-like jailers.
Where Shadows Slumber
is a well crafted puzzle game that gives you sense of pride each time you complete a level. You can tell that the developers put a lot of time, effort and love into creating this title, and you'll feel it while you play. You can also receive updates about
Shadows
via the
official blog
or interact with the developers on social media
@GameRevenant
.
Where Shadows Slumber features eight levels with multiple puzzles with easy to use controls and innovative game mechanics. It is available for $4.99 on the Apple App Store. It is optimized for both the iPhone and iPad.