Submitted by Sammy Snyder on
Last week we took a quick look at three new zombie games in our App Store recap. One of those games was Zombie Deathmatch -- a F2P zombie fighting game. In Zombie Deathmatch you're a human who survived an outbreak that transformed some humans into zombies. You goal is to build a roster of zombie fighters to take out the voodoo priest Papa Rainbow, who killed your zombie friend after he refused to join his team.
The game follows a rock, paper, scissors formula using three classes of zombie fighters: Brutes, Maulers and Stalkers. Brutes have an advantage over Maulers, Maulers have an advantage over Stalkers and Stalkers are slightly better at fighting Brutes. The controls are a little more advanced than other mobile fighting games. You can use simple tap and swipe motions to punch and kick, or use advanced controls like quickly swiping left than right to perform better attacks. The game also features finishing moves like Mortal Kombat.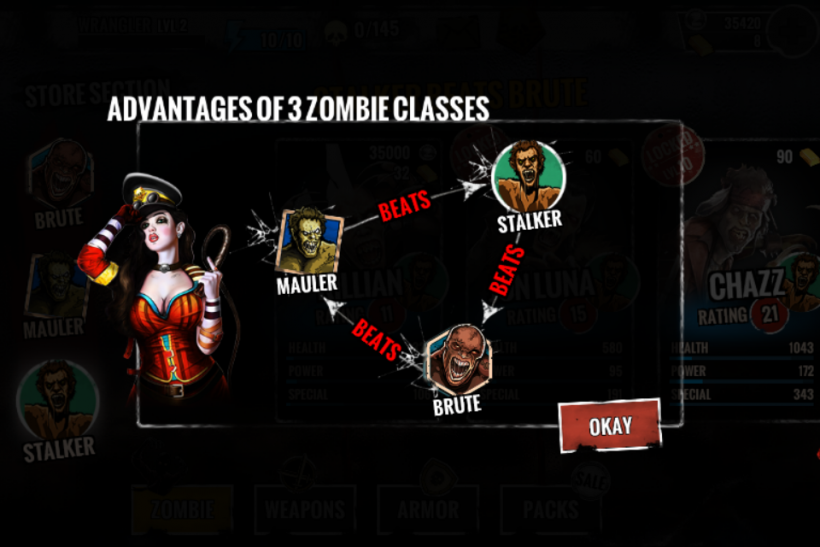 There are lots of things to earn from fighting your way through the ranks of the zombie fighting pits. You can earn serum for performing finishers, and each win nabs you skulls and silver to upgrade your current fighters and unlock more. The game also features gold which you can buy as an IAP and use to unlock more zombie fighters.
After each fight you can use your in-game money to upgrade your current zombie fighters, buy them badass weapons and armour or unlock new fighters. Each fighter features their own bio, stats, special moves and finishers.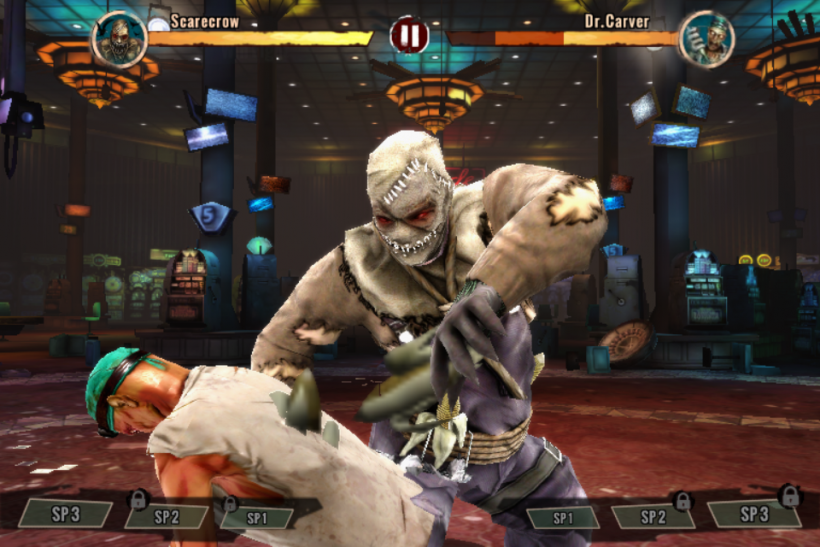 Zombie Deathmatch
is easy to learn, and the graphics and animations are great for mobile devices. The controls are a little unresponsive, but that may be because I tested the game on an older iPhone 4s. Besides the controls the game had no problem performing on older hardware.
Fighting through the different levels such as abandoned steak houses in "Neo Chicago" is also a lot of fun, and the different zombie characters look great and are exciting to unlock. I recommend Zombie Deathmatch to fans of Injustice: Gods Among Us and Mortal Kombat.
Zombie Deathmatch is available for free on the App Store. It supports all devices running iOS 7.0 or later. You can learn more about the game at zombie-deathmatch.com.