Submitted by Sammy Snyder on
It was a big week for zombies on the App Store with two highly anticipated post-apocalyptic titles releasing on Thursday. Zombie Deathmatch is a zombie fighting game where your goal is to build your own roster of zombie fighters. The game features three classes of zombies (Brutes, Maulers, Stalkers) and various fighters you can recruit and train. You can also unlock and buy new weapons, armour and fight your way through four Fighting Leagues with boss battles. Zombie Deathmatch is available for free on the App Store. It does include IAPS.
Baseball Apocalypse reminds me of the awesome free flash game Zombie Baseball, but instead of playing as a human with a baseball bat, you're a professional baseball robot. The goal of the game is to smash zombies and other post-apocalyptic beasts with your baseball bat and five baseballs. Baseball Apocalypse is available for $1.99 on the App Store.
A third zombie title also popped up on the App Store this week. Zombie match defense is described as a match-three / lane defense title. In the game you must match the brains that the zombies are eating to stop them from munching on your team. Zombie match defense is available for $1.99 on the App Store.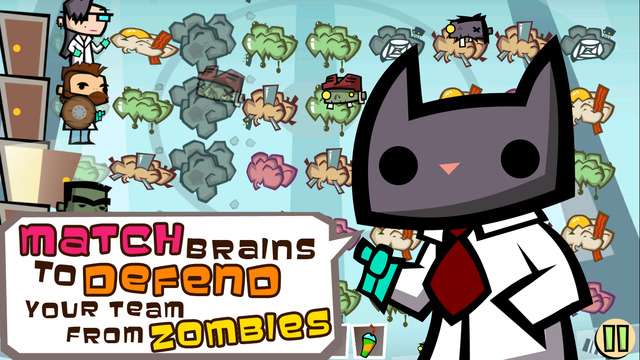 For more Halloween aps check out our Halloween Apps of the Week.
In jailbreak news, the
Pangu Team released
an updated version of its iOS 9 jailbreak tool to fix some issues with 64 bit devices. Version 1.1.0 of Pangu 9 should help improve the success rate of installing the JB tool, but some users are still reporting problems. If you already have Pangu installed on your device you can upgrade to version 1.1.0 through Cydia. New users can download and install the latest version through
en.pangu.io
.
You can learn how to jailbreak any device running iOS 9.0 to 9.0.2 by following our Pangu 9 tutorial.
Apple also released iOS 9.1 this week. The security notes do confirm that this update will kill the Pangu 9 jailbreak, so jailbroken users should avoid upgrading if they want their devices to remain jailbroken.
Here are the rest of this week's App Store and Cydia releases for 10/18/15 to 10/24/15. Don't forget to follow us on Twitter and Facebook to keep updated on all the latest iPhone and iPad news.
- FieldScaper: $5.99 (Universal) "Advanced field recorder combined with sound warp engine with a collection of ready to use dynamic presets for iPad and iPhone."
- Please, Don't Touch Anything: $4.99 (Universal) Brain-racking game where you shouldn't touch anything
- Inside TL;DR: Free (Universal) 24/7 breaking news and real-time video updates
- Emily's Halloween Adventure: Free (Universal) Free Halloween game for children
- Future Sense: $1.99 (Universal) Episodic adventure with a time-travel twist
- The Beggar's Ride: $3.99 (Universal) Amazing looking adventure puzzle game
- Monster High Frightful Fashion: Free (Universal) Tour the globe and attend fashion events with your favorite Monster High characters.
- Lucid by Perfectly Clear: $2.99 (Unversal) Photo editing app
- Evel Knievel: $1.99 (Universal) "Now it's your chance to step into the shoes of the legendary daredevil hero with the Official Evel Knievel game."
- Neo Monsters: $0.99 (Universal) "apture and train monsters for your ranch as you explore a world with over 900 fully animated monsters."
- Noodler: The Noodle Soup Oracle: $0.99 (Universal) Noodle soup recipes
- TRIVIAL PURSUIT & Friends: Free (Universal) Play Trivial Pursuit with friends
- Kung-Fu Sheep: Free (Universal) "Play as legendary Kung-Fu Sheep BaaLee learning to become a master of martial arts."
- Impossible Super Ninja: Free (Universal) "Go on a quest for treasure that will lead you through a far-off land of mystery and intrigue"
- Wunder Run - Cubic Cleft Hopper: Free (Unversal) Endless blocky ravine hopper with pixel art cubic graphics
- OPUS: The Day We Found Earth: Free (Universal) "Help the childlike robot Emeth carry on his creator's will, and find our long lost home together, as he realizes a greater purpose inside his tiny mechanical heart."
- Scramble 7: Free (Universal) Number puzzler
- Whirlycat: $0.99 (Universal) "Whirly the cat has his paws on the top-secret GW-70 Helicopter prototype and is hiding out deep in the woods."
- Duck's Inferno: Free (Universal) Endless runner with a crazy duck
- Newbies the Game: $0.99 (Universal) Help Newbie complete absurd tasks at his new job.
- Sniper X with Jason Statham: Free (Universal) "Team up with action star Jason Statham to become the free world's ultimate weapon against the forces of chaos and terror."
- Guild of Honor: Free (Universal) "Build up an elite army with 360 different soldiers and enter the battlefield for domination in the most massive, action-packed, mobile game on your hands."
- Brothers: A Tale of Two Sons: $4.99 (Universal) Guide two brothers on a fairy tale journey to save their sick father.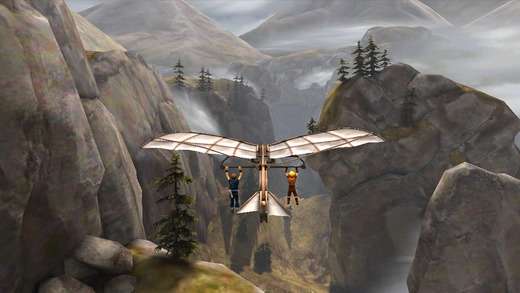 New Jailbreak Tweaks
- Eclipse 3 (Free) has been updated with iOS 9 support (repo: http://gmoran.me/repo).
- Filza File Manager ($5.99 for full version) has been updated with iOS 9 support.
- Nitrous ($0.99) has been updated with iOS 9 support.
- FaceDown (Free) Automatically puts your device to sleep when it is laying face down.
- RecentlyUninstalled (Free) View a list of recently unistalled apps or tweaks.
- SwitcherTweak (Free) Customize the iOS 9 App Switcher (repo: http://skylerk99.github.io)
- Activator has been updated to support iOS 9. Here's the official changelog:
Support iOS 9
Add support for shortcut actions on iOS 9
Add custom 3D Touch icon events on compatible 3D Touch devices
Support multi-touch events on iOS 9
Fix case open/close events being swapped on iOS 8+
Fix black status bar as app is launching on iOS 8+
Add system power down view action
Adjust naming of custom actions/events to "Build"
Add launch playing app action
Only remedy corrupt Today/Tomorrow notification settings upon install
Update Localizations