Submitted by Sammy Snyder on
There's going to be a slight change to our weekly App Store Recap going forward. Instead of listing every app released to the App Store each week, we're going to spend more time highlighting the most interesting newly released apps. We will still cover all the noteworthy jailbreak tweaks, app updates, trailers and news when available. Don't forget to follow us on Twitter and Facebook to keep updated on all the latest iPhone and iPad news, and check here for all the weekly new iPad-only app releases.
If you would like your app previewed on our App Recap, please use the contact form to send us the following information: We will only consider newly released (1 week or old) apps for the App Recap. Please send App Store link, press notes and promo code, if the app is not free.
This week Apple released a new Music Memos app and rolled out a huge update to GarageBand. The new music app is basically Notes for musicians so they quickly record high-quality, uncompressed audio using their iOS device's built-in microphone. The app also offers a variety of editing options, virtual instruments and other features such a the ability to share songs and use live instruments.
Music Memos is available now on the Apple App Store for free.
GarageBand
version 2.1 is now available as a free update for those who already own it, or for Apple users who own any device larger than 32GB. Everyone else can download it for $4.99 from the
App Store
. The update adds a ton of new features to Apple's music making software plus iPad Pro support, and 3D Touch support for iPhone 6s and 6s Plus owners.
Apple is especially proud of Live Loops -- a new GarageBand feature that allows iPhone and iPad owners the ability to make music like a DJ. Here's the official description from Apple's press release.
"GarageBand for iOS is the world's most popular mobile music creation app, and the new GarageBand 2.1 update introduces Live Loops, an entirely new and intuitive way to create amazing music. Inspired by DJ hardware controllers and drum machines, Live Loops makes it easy for anyone to create music by simply tapping cells and columns in a highly visual grid to trigger different looped instruments and samples. The loops can be performed, arranged and remixed live, and GarageBand automatically keeps all the beats in sync with perfect time and pitch. To get you started, Live Loops comes with a library of Apple-designed loop templates in a variety of genres including EDM, Hip Hop, Dubstep and Rock, or you can create your own loops from scratch."
Five Nights at Freddy's creator Scott Cawthon released his latest title, FNaF World, to Steam a few weeks early. The new game is an RPG starring the entire cast of Five Nights at Freddy's. It is unknown if this means FNaF will also release to iOS early, but it is a strong possibility. In case you missed it the Five Nights at Freddy novel The Silver Eyes is now available on paperback through Amazon.com.
Here are this week's most noteworthy games, apps and jailbreak tweaks released to the App Store and Cydia through 01/17/16 to 01/23/16. This week's App of the Week is The Westport Independent. It is a new censorship simulation game from the creators of Goat Simulator.
GoingPlaces - Get inspired to travel: Free for the iPod touch, iPhone and iPad (Requires iOS 8.0 or later) Rated 12+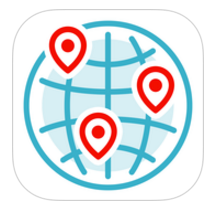 GoingPlaces is the dating app for travel. Users can "tinder swipe" their way through locations and destinations in an effort to plan the perfect getaway. Each destination card is connected to a tour operator so users can easily book a trip without leaving the app. GoingPlaces is easy to use and a great way to inspire yourself to finally book that dream vacation.
Exploding Kittens - The Official Game: $1.99 for the iPod touch, iPhone and iPad (Requires iOS 8.0 or later) Rated 9+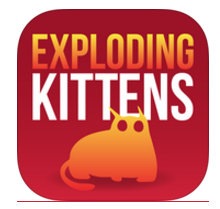 Ever player Russian Roulette with exploding kittens? Now you can thanks to Exploding Kittens - The Official Game. The Kickstarter funded card game allows 2 to 5 players across multiple devices to draw cards until someone selects an exploding kitten and dies. The game features art from The Oatmeal and tons of exploding kittens. It is also the number 1 paid game on the App Store charts at the time of this post.
Crashlands: $4.99 for the iPod touch, iPhone and iPad (Requires iOS 5.1.1 or later) Rated 9+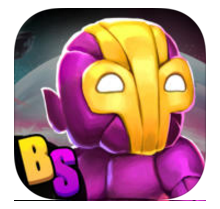 Crashlands is not only getting rave reviews from critics and players, but it has also earned Apple's Editor's Choice honors. The 2D action-RPG crafting title was created while one of two brothers was battling cancer. You can read the entire story behind Crashlands via Touch Aracde.
Dungelot: Shattered Lands: $3.99 for the iPod touch, iPhone and iPad (Requires iOS 71. or later) Rated 12+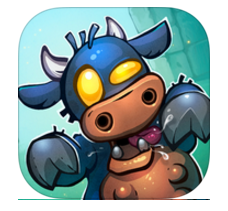 This is another Editor's Choice that is struggling to climb the App Store charts. Shattered Lands is the sequel to Red Winter Software's popular dungeon-crawler, Dungelot. This sequel was released by tinyBuild and offers a little more in gameplay than the original entries. In Shattered Lands users can play as four different characters as they explore 18 dungeons and tackle minigames. The game promises to offer "dozens of hours of content, with three worlds to explore, hundreds of items, spells and enemies, and epic boss battles that will burn your face off."
More Noteworthy iOS Games
New Jailbreak Tweaks
CalculatorCopy (Free) Adds a "Copy Last Result" 3D Touch Quick Acton option to the Home screen
Clex3 ($2.99) Access Music controls and playlists from anywhere
Snapper 2 ($1.49) Follow-up to the JB screenshot tool, Snapper
Griddy ($1.99) Adds a grid-like app switcher