Submitted by Marshall Walker on
This week was all about Apple's WWDC keynote, iOS 8 and OS X Yosemite. Apple announced that the App Store would be getting a few enhancements including an Explore tab, and that developers will be able to offer app bundles for the first time. The company also previewed its new Health app plus many other upcoming iOS 8 features during the event. With all the focus on iOS 8 it was kind of a slow week for new App Store releases.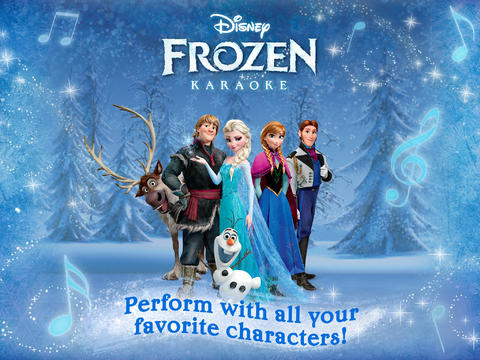 Here are this week's most noteworthy App Store and Cydia releases for 06/01/14 to 06/07/14. Apple's Free Game of the Week is Republique. The game will be available for free on the App Store until 06/12/14.
One quick note, Gameloft released the trailer for Modern Combat 5: Blackout on Friday.
Disney Karaoke: Frozen: $7.99 for the iPad only (Requires iOS 7.0 or later) Rated 4+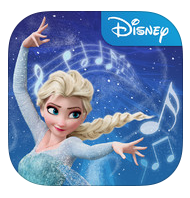 A parent's worst nightmare just came to the iPad.
Disney Karaoke: Frozen
allows children to sing along to 9 songs from the original movie soundtrack. The app also includes music videos from the movie, original instrumental tracks so you can record your own vocals, and the ability to export your creations to your iTunes library.
SONG LIST:
Frozen Heart
Do You Want to Build a Snowman?
For the First Time in Forever
Love Is an Open Door
Let It Go
Reindeer(s) Are Better Than People
In Summer
For the First Time in Forever (Reprise)
Fixer Upper
NYT Opinion: Free for the iPod touch, iPhone and iPad (Requires iOS 7.0 or later) Rated 4+
This new app collects the most interesting daily opinion articles from around the world. The app includes two "main streams of information" - Todayfeatures all articles from The New York Times's opinion section, and Op-Talk curates the most interesting opinion pieces from other news sources and blogs. Users can save their favorite articles to read late and participate in Q&As with popular columnists.
The app is free to download and includes 10 Times articles per month for non-subscribers. You can get unlimited access to NYT Opinion for $5.99 per month as an in-app purchase.
Rival Knights: Free for the iPod touch, iPhone and iPad (Requires iOS 6.0 or later) Rated 12+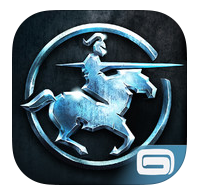 Gameloft's new 3D jousting game lets you become a champion of the realm by upgrading your knight to crushing your rivals. The game features over 120 mounts, lances, armors, helms, multiplayer mode and PvP tournaments.
Linkin Park Recharge - Wastelands: $2.99 for the iPad only (Requires iOS 6.0 or later) Rated 9+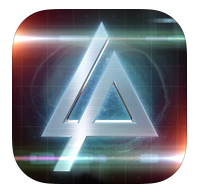 The rock band Linkin Park has released a new 3D action game called Wastelands, the same name of the single from their album "The Hunting Party" due mid-June. The game is a third person action shooter where players are part of a specialized resistance unit fighting against the "Hybrids," a race of genetically engineered bio-mechanical androids who rule over the post-apocalyptic planet. The game features the ability to unlock songs from the new Linkin Park Album as you play, tactical gameplay and over 60 missions to complete.
More App Store Releases
- Fart Code: Free (Universal) ***iOS App of the Week*** Educates kids about nutrition in a fun and gross way
- Pocket Harvest: $4.99 (Universal) Resource management game where you cultivate crops
- 99 Bricks Wizard Academy: $2.99 (Universal) Building game with good reviews
- Tales of the Adventure Company: $1.99 (Universal) 8-bit adventure game
- Sky Force 2014: Free (Universal) An iOS port of the classic arcade shoot-'em-up
- 6 Takes!: $1.99 (Universal) Card game where the aim is to avoid getting cards
New Cydia Tweaks
- quickCam ($0.99) Access your camera with Activator options
- Volume Mixer ($0.99) Adds better volume controls
- OK Siri (Free) Activator gesture tells Siri to be ready for a custom code word
- MinimalCamera (Free) Declutter the iPhone Camera App interface
- Orangered now supports iOS7 - delivers native Reddit push notifications
- FlipCam (Free) Flips your camera when you use a long press in the Camera app
- BarrelRoll (Free) Do a barrel roll! Available in Ryan Petrich's beta repo: http://rpetri.ch/repo.
Noteworthy App Updates
- FIFA Official App Version 2.0 adds 2014 FIFA World Cup Brazil coverage
- Xbox One SmartGlass Version 2.5 adds remote control functionality