Submitted by Bob Bhatnagar on
Some jailbreak tweaks are just for fun. For those who are not familiar with the term "Do a barrel roll" the iOS tweak BarrelRoll won't mean much. The meme may have started with the video game Star Fox 64, however it has spread far and wide across the Internet.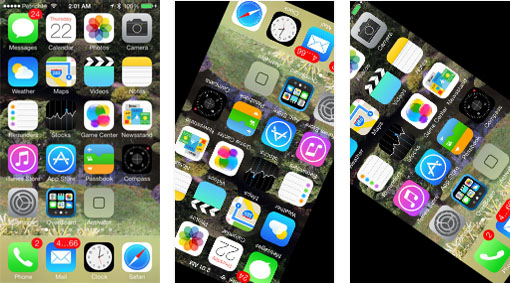 Bringing this piece of Nintendo 64 history to the iPhone is now possible thanks to developer Ryan Petrich. Once installed, BarrelRoll can make the entire home screen do a 360 degree flip. Audio is also included. There are no settings for BarrelRoll, but the tweak must be assigned to an Activator action.
Any Activator gesture can be used to trigger a barrel roll. Navigate to Settings -> Activator and choose a gesture such as swipe off screen right. Tap Barrel Roll to assign the gesture and preview a barrel roll.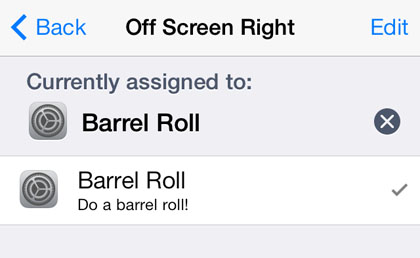 While the tweak is free, BarrelRoll must be installed from Ryan Petrich's beta repo at http://rpetri.ch/repo. This repository is not listed by default in Cydia, but it can be added. Find instructions on how to add a repository to Cydia here.
BarrelRoll is available on Cydia from Ryan Petrich's repository for free. Jailbreaking
iOS 7.1.x is now possible with Pangu
. Check here for
instructions on how to jailbreak iOS 7.0.x with evasi0n 7
. You can also find out
how to purchase and install Cydia tweaks with this guide
.