Submitted by Bob Bhatnagar on
Jailbreakers are accustomed to respringing their iOS devices when implementing a mod or installing tweaks. Sometimes the software has a convenient respring button built-in. Otherwise, it can be tricky to respring and it can even be easier just to reboot. Now the jailbreak tweak PullToRespring brings this functionality right into iOS 8.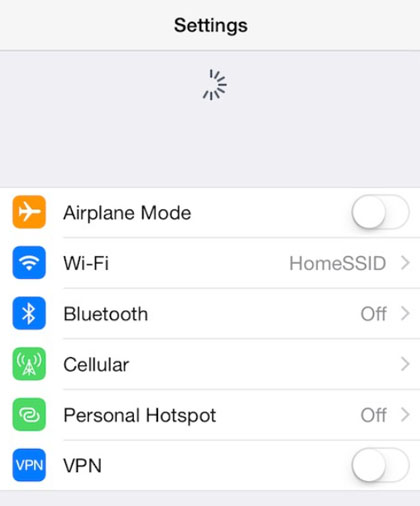 Once installed, PullToRespring adds respring access directly to the Settings. Simply swipe down on the Settings menu and the Springboard will respring immediately. It's the same gesture that is used as a reload or refresh command in many apps. The only option that will be added to the Settings is a toggle to disable the tweak entirely.

There are other options available that make respringing an iOS device more accessible, such as RePower. PullToRespring keeps thing simple for iOS 8 users by adding the respring option in an easy-to-use part of iOS, directly in the Settings.
PullToRespring is available from the BigBoss repository on Cydia for free. To start customizing iOS,
click here for instructions on how to jailbreak iOS 8.1 with Pangu
. Those with older firmware can check
here for details on jailbreaking iOS 7.0 with evasi0n 7
. The
previous release of Pangu will jailbreak devices running iOS 7.1
. Find out
how to purchase and install Cydia tweaks with this guide
.
For more tweaks and jailbreak news follow us on Twitter and Facebook.