Submitted by Sammy Snyder on
Prey Day: Survival is a zombie survival game that is almost identical to Last Day on Earth. It takes place in the city of Harbortown which has been destroyed by a mysterious virus. You must collect materials to craft tools and build your own shelter while completing side missions to investigate the cause of infection that wiped out most of the population. Unlike Last Day, Prey Day promises a "huge online" world at launch. Players can communicate with other players to form clans, complete clan missions and establish a clan base. You can also go solo and fight other players to steal their loot.
Prey Day includes an open world with a labyrinth of empty streets filled with deadly zombies. It is an RPG survival game where you will need to craft a variety of tools, weapons and vehicles to survive.
Prey Day: Survival is available for free on the App Store.
If zombies aren't your thing, Gametopia Games has released Allan Poe's Nightmare -- a minimalist game based on Edgar Allan Poe's spookiest works. It's 1849 and Poe has found himself in a nightmare world where his creations have come to life to try and kill him. Poe's Nightmare is a steampunk adventure where you must help the famous poet recompose his stories while facing traps, obstacles and taking on his greatest enemy... Red Death.
Allan Poe's Nightmare
is available for
$1.99 on the App Store
.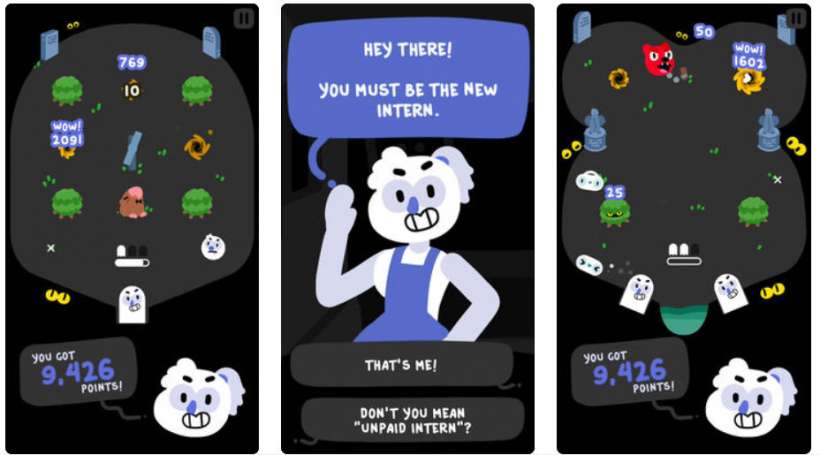 Graveyard Smash is a cute "pinball-mini golf hybrid." In the game you play as an intern who must banish ghosts and ghouls who are haunting different cemeteries. There are 15 different levels each with their own leaderboard. Each level features around 1-minute of action making Graveyard Smash a good spooky game to play on the go. The game also includes a gloabal leaderbaord so you can compete against other players.
Graveyard Smash is available for $1.99 on the App Store.
Don't like zombies, nightmares or ghosts? Then check out Cats the Commander for free on the Apple App Store. Cats is a "super cute" RPG with an easy 1-tap battle system in a world of sword, magic and fantasy.