In iOS 12 Apple updated its Workflow app and changed its name to Shortcuts. A shortcut lets you quickly accomplish a task that would typically require a series of steps across a variety of apps. For example, the Home ETA shortcut uses the Maps app to find your distance from home and estimated time of arrival, then uses Messages to text your spouse/child/roommate/etc with a customized message letting them know when you'll be home.
There are hundreds of pre-programmed shortcuts in the app's gallery and if you have a shortcut in mind that doesn't already exist, you can program it yourself. Additionally there are many online communities that share their own shortcuts, including Reddit, Sharecuts and MacStories. Here are five notable ones that you can find in the Shortcuts Gallery (if you are on your iPhone or iPad just tap the link at the end of each description to add the shortcut to your library):
Home ETA - As mentioned earlier, this shortcut uses Maps, Location Services and Messages to send your ETA via a pre-written message to whomever you set it up to send to. Add it to your home screen then it's just two simple taps - one to activate it and one more to send the message.
Add Home ETA to Shortcuts Library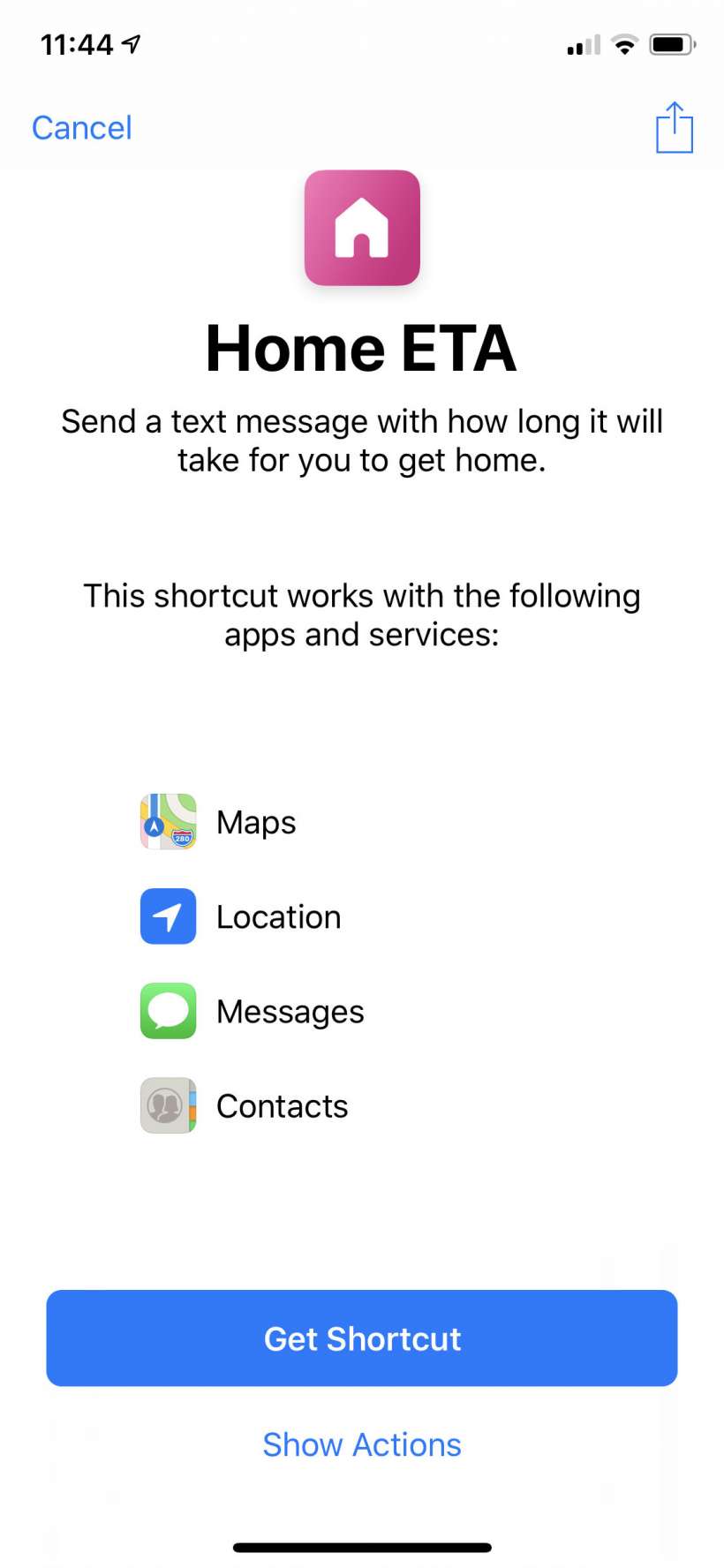 Directions to Next Event - This shortcut looks at the next scheduled event in your Calendar and then uses Maps to get directions to it from your current location (provided the address of the event was provided in the Calendar entry). Make it a habit to include addresses in your Calendar events and you will have directions to them just a tap away.
Add to Directions to Next Event Shortcuts Library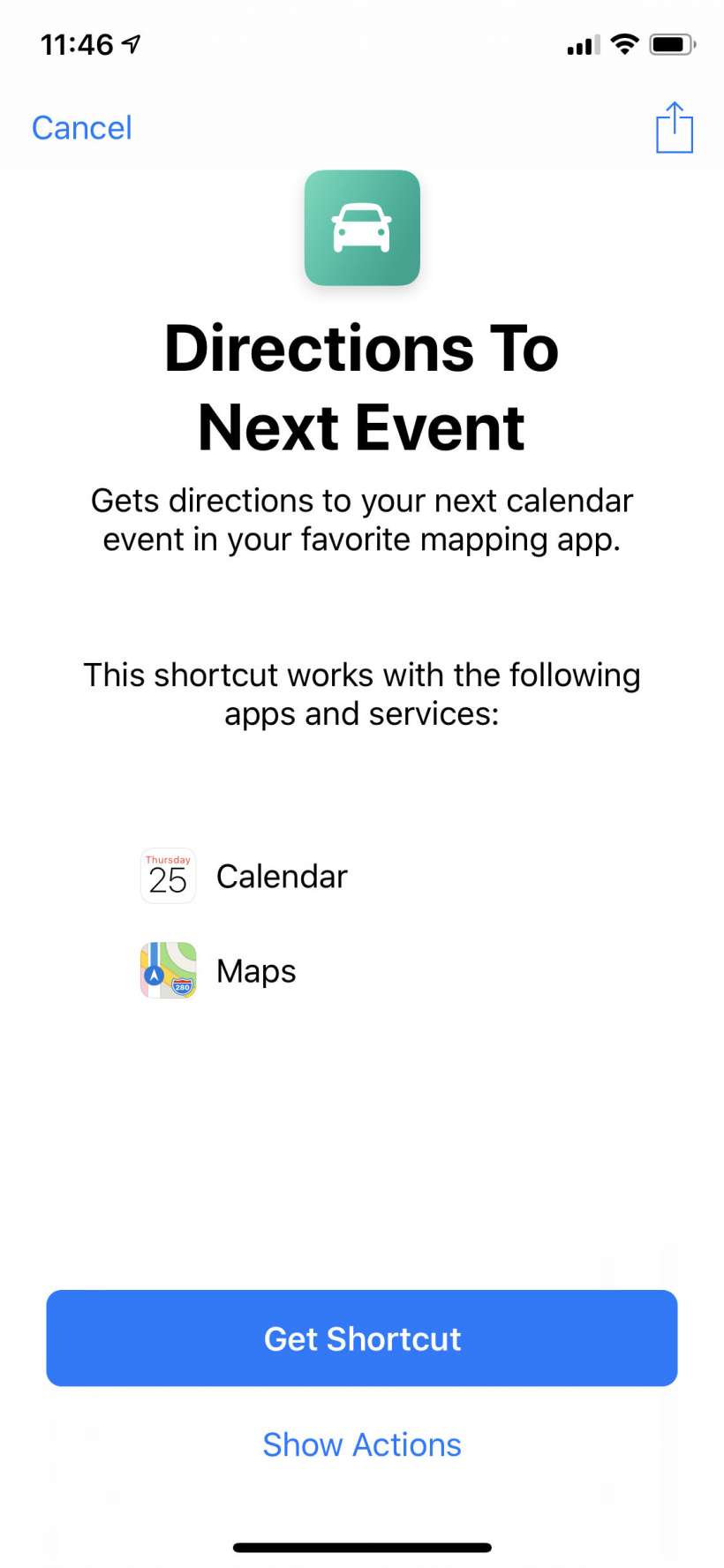 Play Playlist - As you might have guessed, this one plays whatever playlist you assign it to play at set up. It saves you quite a bit of navigation through the Music app, which is especially helpful if you are driving and need your eyes on the road, where they should be.
Add Play Playlist to Shortcuts Library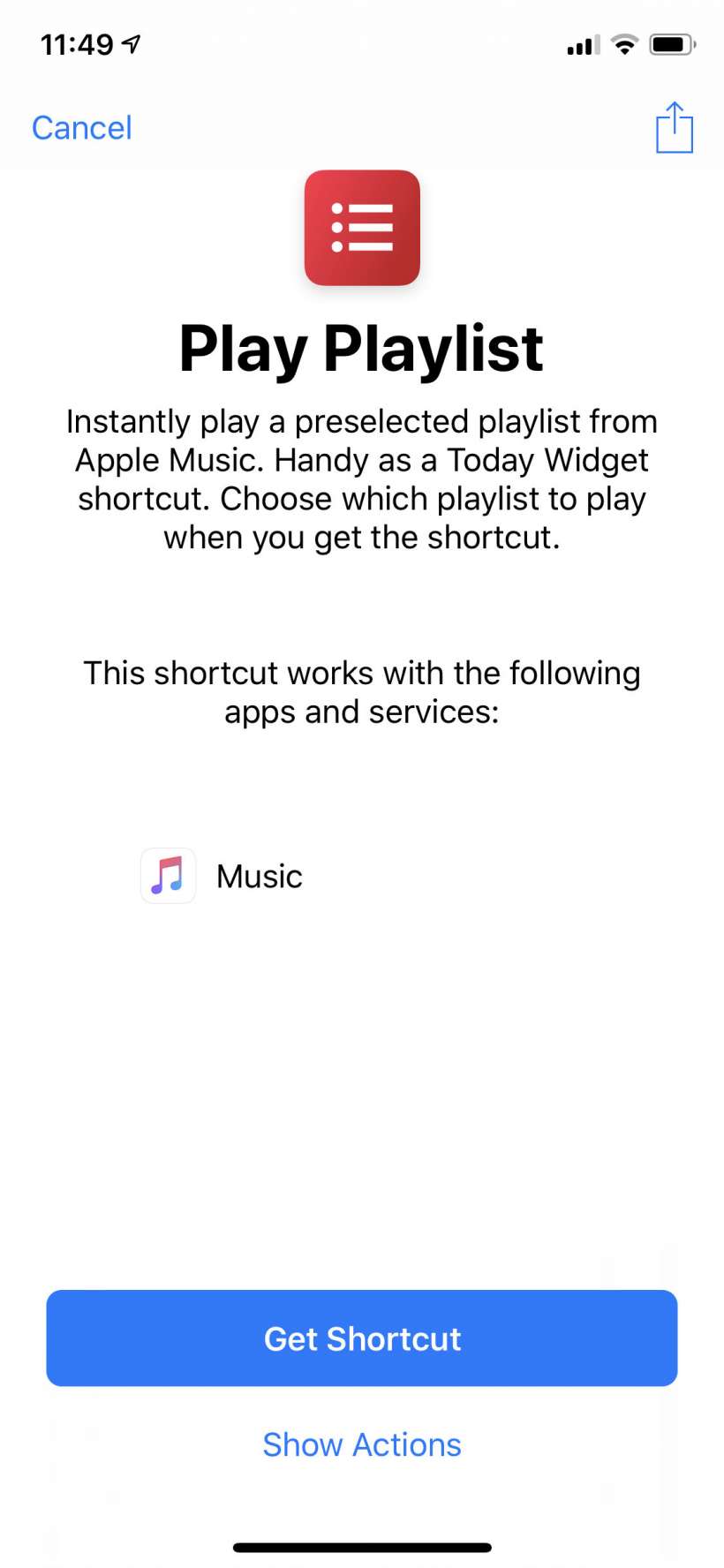 Clean Completed Reminders - If you use the Reminders app a lot, this one is a must have. With one tap it clears out your Reminders of every task that you have finished, which is a lot better than going into the app and manually deleting them all.
Add Clean Completed Reminders to Shortcuts Library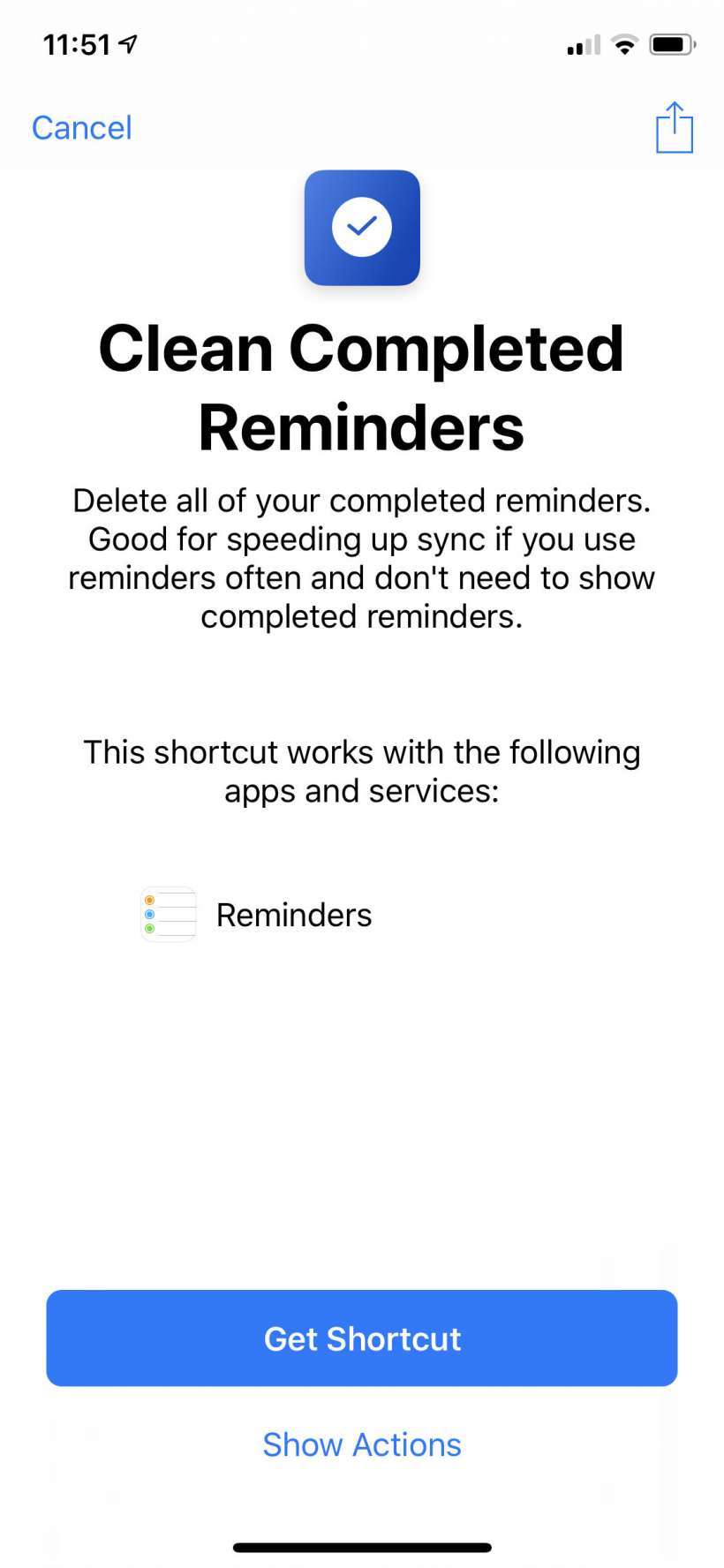 Remind Me at Home - This shortcut gives you a quick and easy way to make a location based reminder that activates when you arrive home. Just tap the shortcut and type in your reminder or better yet, dictate it.
Add Remind Me at Home to Shortcuts Library