Submitted by Frank Macey on
AT&T has begun rolling out a new label in the status bar of LTE devices on its cellular network. The moves to add "5G E" branding to its LTE Advanced (LTE-A) network upgrades have not gone unnoticed. The carrier already launched its 5G Evolution in 400 markets across the country, and more devices are slated to receive the 5G E logo in the coming months.
AT&T made similar changes after upgrading its 3G network with HSPA+ technology. Once the network upgrades were deployed, iPhones began displaying the label 4G when connected. This was despite the fact that the 4G LTE network was not yet available. T-Mobile made similar marketing moves during the transition from HSPA+ to LTE.
For its part, T-Mobile jumped into the fray with a video showing a 9G post-it label being stuck to the corner of a smartphone. The company wrote, "didn't realize it was this easy, brb updating".
The CEO of AT&T, John Donovan, responded to critics by saying he's proud of breaking the industry's narrative. According to Donovan, the 5G E label applies to markets with network speeds of at least twice that of the standard 4G network. Other carriers are working on the same upgrades to their LTE networks, but without the name change.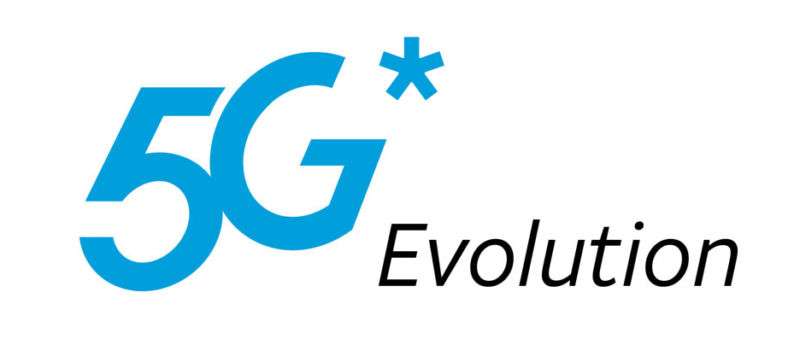 It's not clear whether or not iPhones connected to AT&T will get the 5G Evolution label on their status bar. So far, the only devices to see the new logo are Android phones. For the time being, iPhone owners see "LTE".
Current model smartphones will never connect to a true, standards-based 5G network. The radio in your iPhone XS or iPhone XR is simply not compatible. Until hardware makers include 5G components in their devices, nobody will be able to utilize the small pockets of 5G network that are starting to come online.