Submitted by Sammy Snyder on
The SEGA Forever project to deliver titles to iOS from all of its popular consoles including the Genesis, Dreamcast and Master System had a slow start. The line started in the middle of 2017 with only Genesis titles, most of which had already seen an iOS port. SEGA did eventually start to roll out new games and some updates, but it still seems like they're moving too slow. Fans are still waiting for those promised Dreamcast and Saturn games as SEGA painstakingly plods through its Genesis back catalogue. The latest update at least breaks the Genesis monotony by adding one title from the SEGA Channel days.
SEGA this week updated its Golden Axe app with Golden Axe II and Golden Axe III. While this continues the trend of releasing games that have already been ported many other times, the Golden Axe series is an important entry into the side-scrolling beat'em up genre. It is good to see all three games together on mobile devices, although it would have been nice to have a complete collection along with titles like The Revenge of Death Adder.
As with all SEGA Forever titles, Golden Axe Classics is free with ads. You can pay $1.99 to remove ads from the individual games, or pay $4.99 to remove the ads from all 3 games at once.
Golden Axe (originally released to the SEGA Genesis in 1989)
I have to admit classic games on iOS tend to give me buyers remorse. I always download them to quickly learn that they're not as fun as I remember or just don't translate well on an iPhone or iPad.
Golden Axe
manages to avoid all this with decent onscreen controls and enough nostalgia to get over its clunky gameplay. I have to admit, it is nice to be able to play through the entire game after wasting many quarters to get nowhere in the arcade when I was a child. All the memories of playing this game also quickly came flooding back; from the character select screen, the different magic spells, kicking elves, and of course riding Chicken Leg.
Golden Axe
offers a lot of button mashing fun.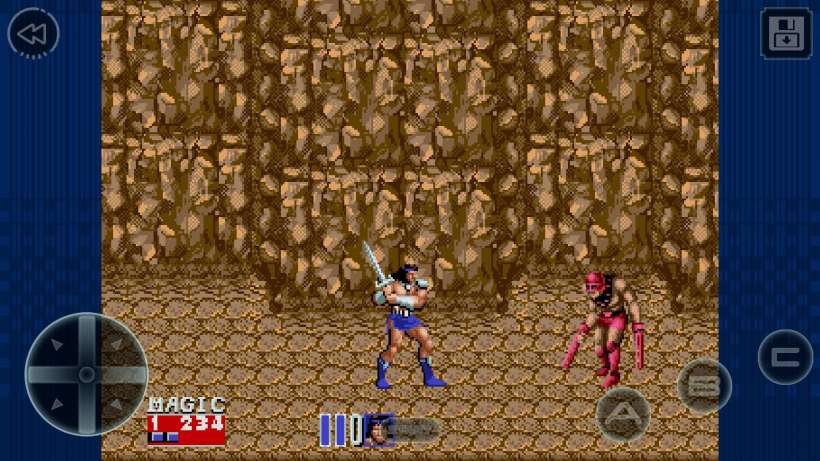 Golden Axe II (originally released to the SEGA Genesis in 1991)
Released pretty quickly after the original, Golden Axe II was a console exclusive, while The Revenge of Death Adder was the arcade successor. It's much of the same as Golden Axe with all 3 original characters; Gilius Thunderhead, Ax Battler and Tyris Flare, making their returns. The sequel does offer up a new story, backgrounds (is that a drunk guy?) and villians to battle, like a pink Wolverine-type guy, but it's all the same buttons, magic spells and monsters to ride.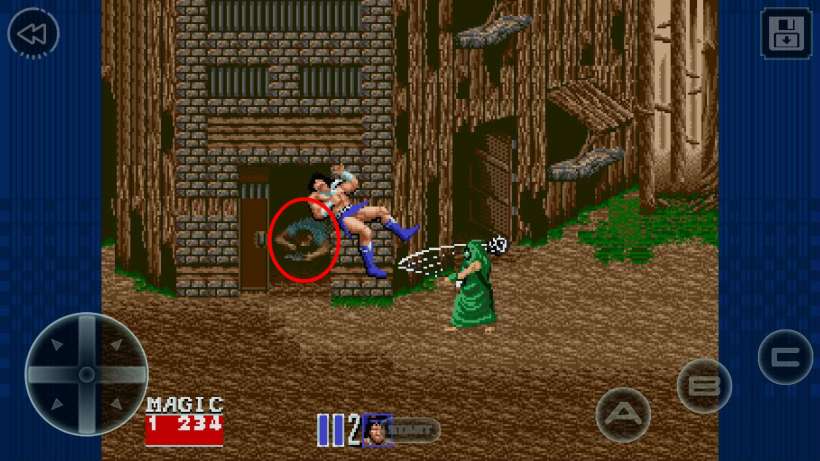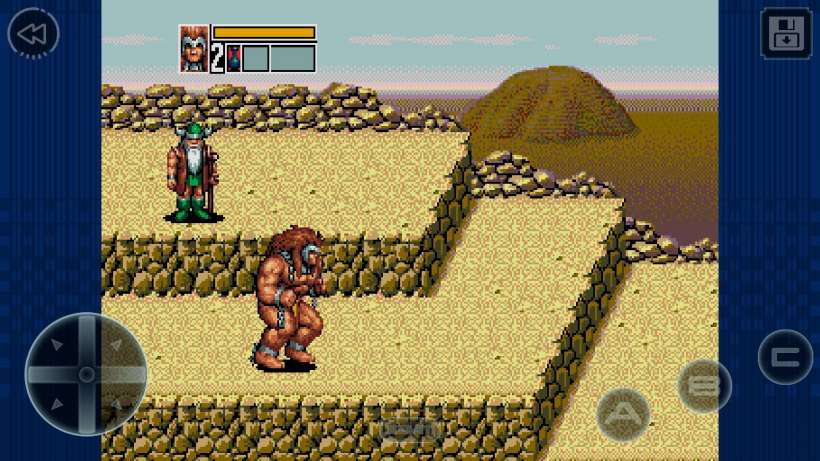 Golden Axe III (originally released in 1993 to SEGA Channel)
Still 16-bit but we finally get new characters, new magic spells and plenty of new moves. My favorite character is an Ultimate Warrior look-alike named Proud Cragger. There are 7 characters altogether, with Thunderhead the only original character making a return. The game also introduces new team attacks, blocking, sweep attacks and an updated grappling system, but the rest is mostly the same hack n' slash as the previous titles. Each character does possess different abilities, like Cragger who uses Earth magic and is the only character who can perform an airslam.
The Golden Axe Classics collection is available to download for free on the Apple App Store.