A Memoji is Apple's version of a personal emoji. iOS users running iOS 13 or later can create their own Memoji to use as their avatar for the Messages app, Apple ID, Apple Pay and more. Memojis can also be sent as stickers in message threads.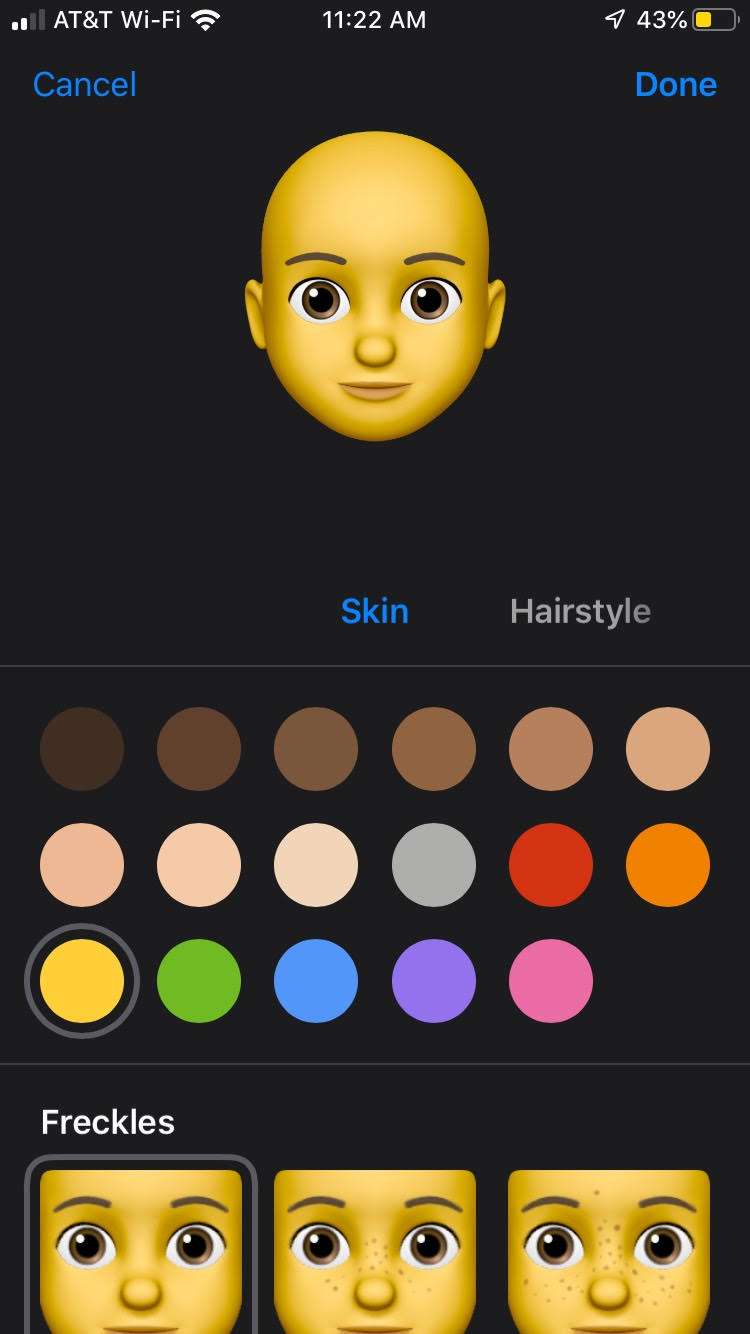 You can change the look of your Memoji at any time from the Messages app. Just tap the Memoji icon (3 faces) in the apps tray, then tap the 3 dots in the upper right hand corner from the pop up menu screen.
From the Memoji menu screen you can choose to create a new Memoji, Edit an existing Memoji, Duplicate an Memoji or Delete a Memoji.

You will have to update your personal photo with any edited or newly created emoji if you want to use in the Messages app and other Apple features. To do so navigate to Settings > Messages > Share Name and Photo. From here tap "Edit," then select your new Memoji.