Venmo is an easy way to send instant payments to friends, family and participating merchants. The app also includes a social media element making it more than just another boring payment app. While it can be fun to see who your friends and family are interacting with on the app, the social element also opens users up to being harassed by bots and scammers who are up to no good.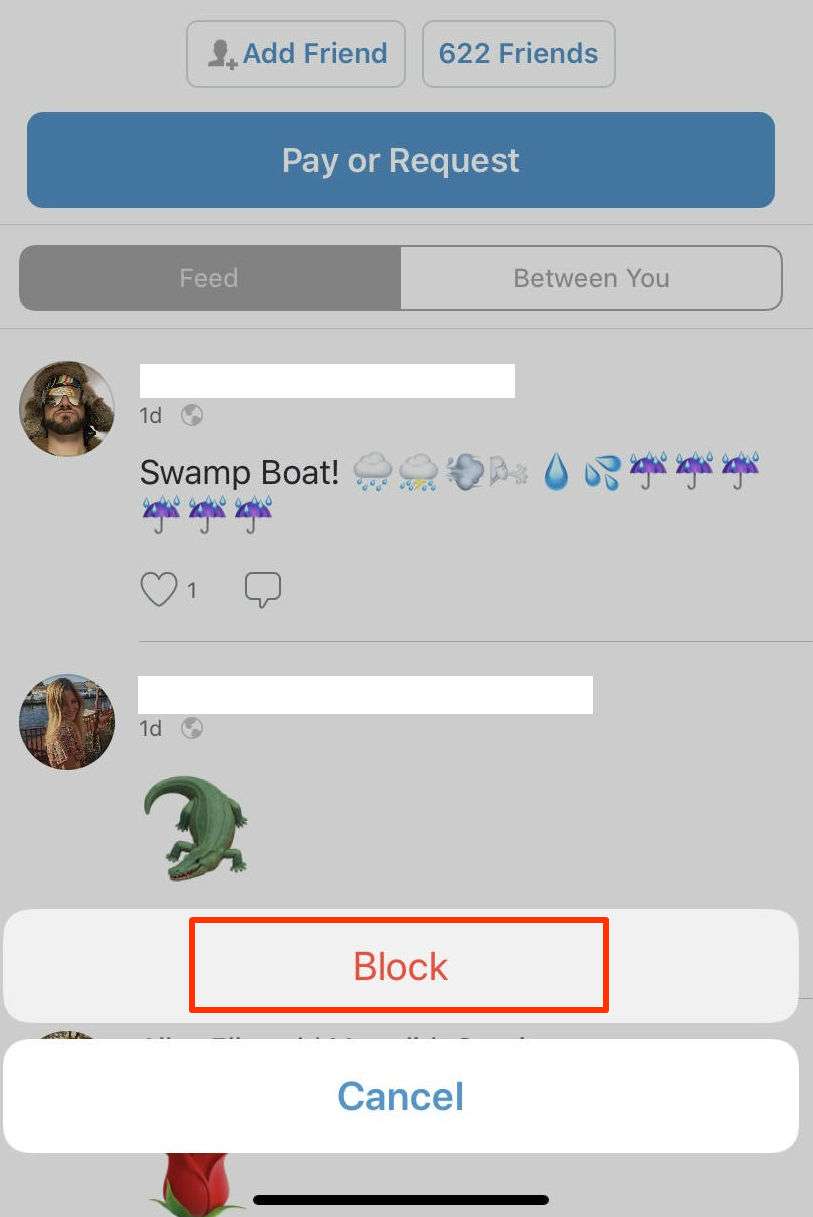 Like with most social media apps, Venmo users can block other suspicious users, exes, bots and so on. Here's how:
Open the Venmo app.
Tap the 3 bars in the upper left hand corner.
Tap Search People.
Search for the profile you want to block.
Tap the profile tab.
Tap the 3 dots in the upper right hand corner.
Tap the red Block button from the pop up menu.
Blocked users cannot send you any requests or contact you through the Venmo app.
To cut down on unsolicited payment and friend requests, you can make your Venmo transactions private by following these steps.