Uber is currently experimenting with different "subscription" services in select cities across the US. For example, Philadelphia riders can sign up for a monthly Ride Pass which offers up to 15% savings on all eligible UberX and Pool routes within the city. All passes include a cancel anytime policy. Riders who sign up for a pass can cancel anytime without being charged any penalties or fees. Here's how to disable the auto-renew on an Uber: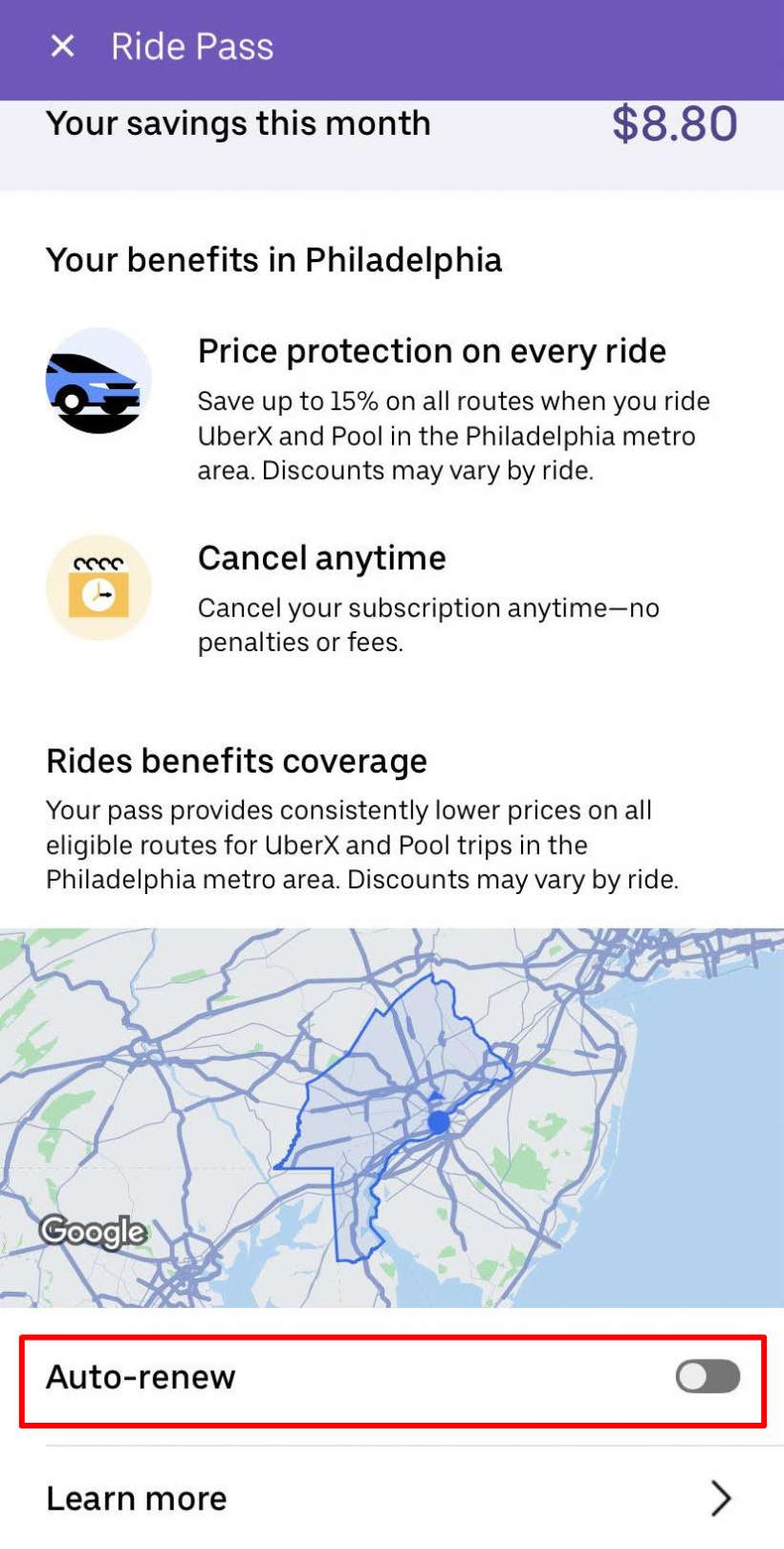 Most Uber passes renew every 30 days. You must disable the Auto-renew feature if you do not want to be charged every 30 days.
Open the Uber app on your device.
Tap the 3 lines in a circle in the upper left hand corner of the app.
Tap Ride Pass.
Scroll down and tap the Auto-renew slider.
Tap and confirm that you want to turn off the auto-renew feature.
You can cancel your Uber pass at anytime and continue to receive your benefits until your pass has expired. Follow the same steps to enable the auto-renew feature if at anytime you change your mind within your 30 days.