Since its inception in 2009, Uber has quickly become the most popular cab-hailing service in the world. It is driven by its smartphone app, which allows the user to order an Uber car to pick them up at their location and take them to wherever. While many simply use the app to hail their car and track its progress, there are many other features that can improve the experience. If you have the Uber app on your iPhone, here are some features you might not be aware of:
Check your rating
Just as you can rate your driver and vehicle on a scale from 1 to 5 stars, your driver can rate you. Not showing up for your pick up or obnoxious behavior can drop your Uber rating and result in anything from longer wait times to drivers declining to pick you up, to being booted from Uber outright. You can check your rating as a passenger by tapping on the menu icon in the top left corner and selecting "Help." Select "Account" and then select "I'd like to know my rating." The next screen explains it a bit and has a "Submit" button at the bottom. Tap that and you will see your rating. Above 4 stars and you're in good shape; below, you might want to act nice on your next ride, or get a cab if you're leaving the bar at 2 AM.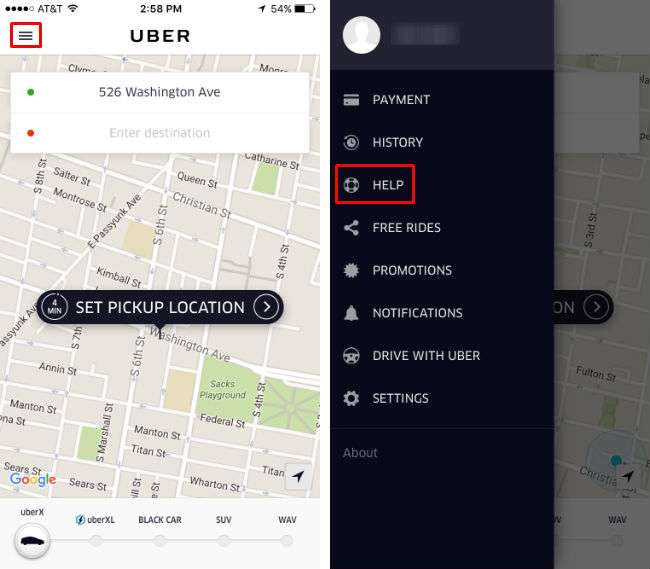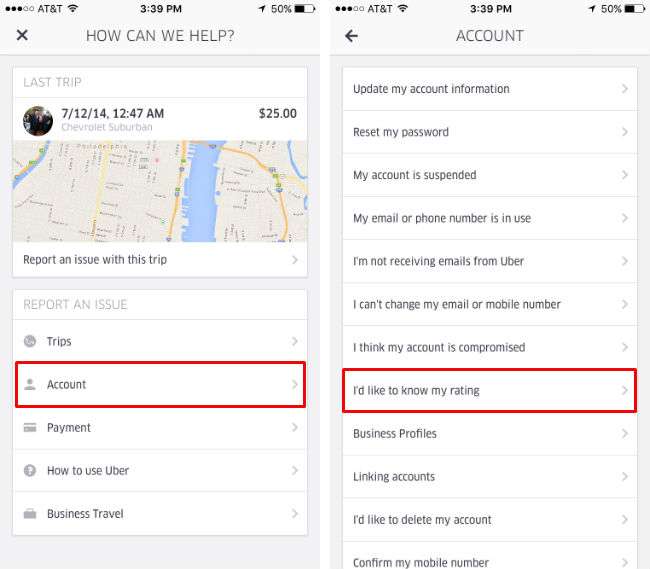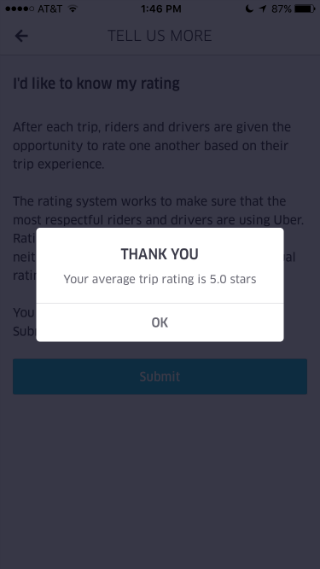 View your history
If you want to see where and when you've been with Uber, what your fare was and who your driver was, you can do so easily by tapping on the menu icon and selecting "History." From there you can tap on individual trips for more information. You have even more options, however, if you got to Help -> Trips and tap on the trip you want info about. From here you can lodge all kinds of complaints, notify Uber (or the specific driver) about a lost item, give feedback on both the driver and the vehicle, and get a receipt.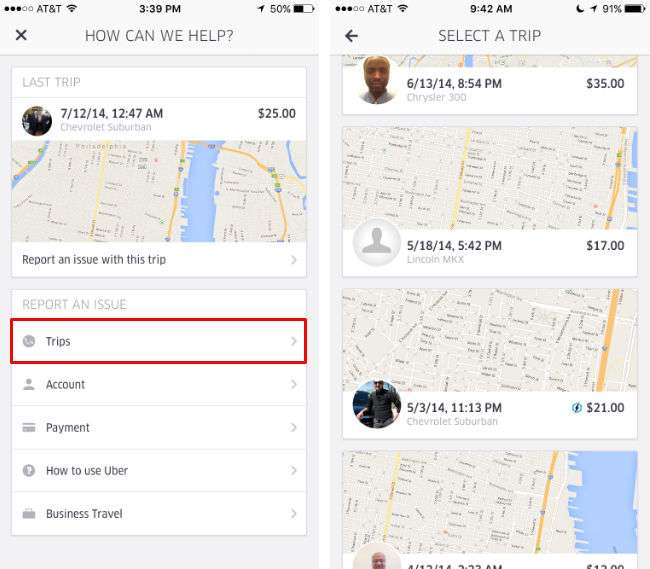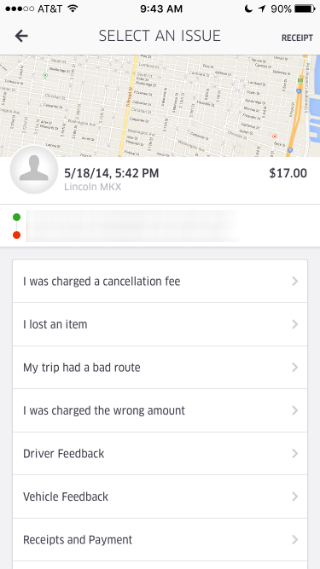 Link your Spotify account
If you are a Spotify user, you can link your account to your Uber account. Once they are linked, you can use either the Uber app or the Spotify app to play your music over the vehicle's sound system (if the vehicle is enabled for it). If you get matched up with a music enabled car, a music bar will appear at the bottom of the app. To link your accounts, tap the menu icon and select "Settings." Scroll to the bottom and tap "Connect Spotify," then follow the instructions.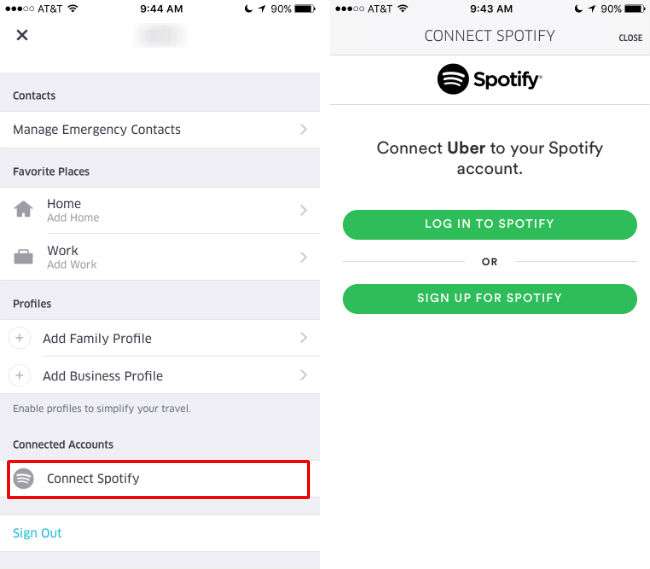 Take advantage of promotions and UberPool
Uber members can get $10 discounts by getting friends to sign up. The friend gets a discount too, and finally becomes an Uber user. Win-win. Tap the menu icon and select "Free Rides" to send invites via text or email to anybody you know who doesn't yet use Uber. If they sign up, you both get $10 discounts that will be applied to your next ride. Also, you can enter any promotions that you come across by entering the promo codes under "Promotions." Another way to save money is to use UberPool. If you don't mind a few extra minutes on your ride, select UberPool after you have entered your destination and Uber will match you up with other riders who have a similar route. According to Uber, their carpool service can save you up to 75%.