Uber offers a lot of ride sharing options from car seat equipped vehicles to pet friendly rides. Disabled passengers can also skip the bus or unreliable state funded medical transportation by requesting a wheelchair accessible ride through the Uber app.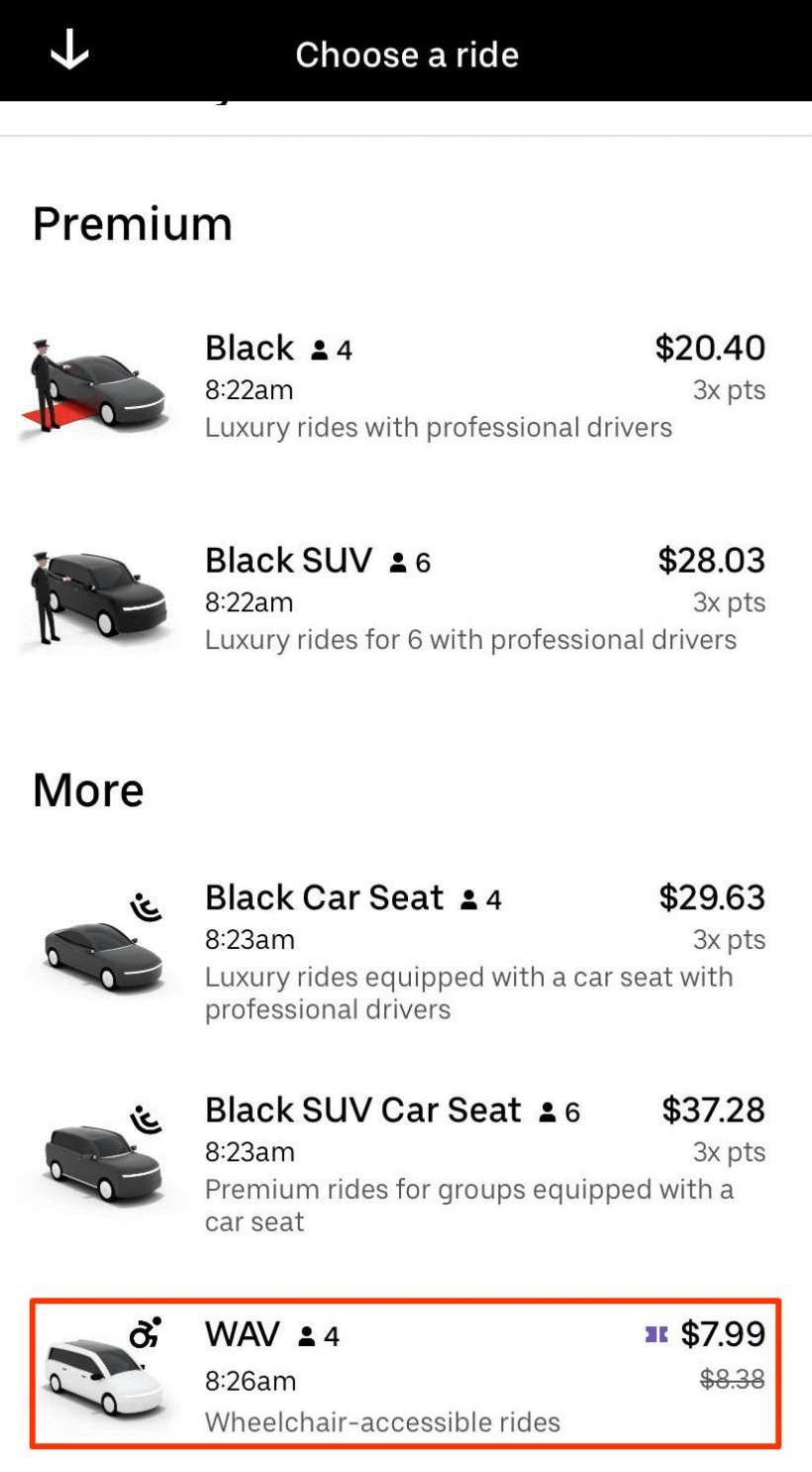 Wheelchair accessible rides or WAV are available through the Uber app (as of 02/25/2020) in Chicago, DC, New York City, Philadelphia, Boston, Los Angeles, San Francisco, Portland, Phoenix, Houston, Austin, Toronto, the UK, Bangalore, Paris, and Newcastle (Australia). WAV rides cost around the same as a basic uberX trip. You can also bring other passengers and service animals. Other pets would need to be cleared with the individual drivers.
WAV driver-partners are certified by a third-party to help disabled passengers. Here's how to request a WAV ride:
Open the Uber app on your device.
Select your destination.
Scroll all the way down to the "More" section.
Tap the WAV tab to accept the quoted price and request your ride.