Submitted by Bob Bhatnagar on
The fourth generation iPhone is on its way later this year, and reports have already surfaced indicating vast improvements in hardware and functionality. Apple is taking its iPhone to the next level to insure that competition from rival smartphones are held at bay.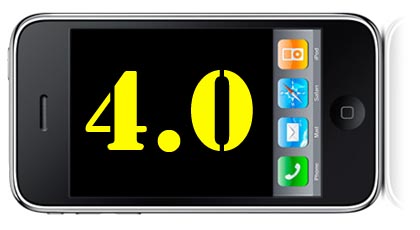 Wireless provider KT introduced the iPhone to South Korea in November of 2009, and sources within the company have given The Korea Times a glimpse of what Apple is planning for iPhone 4.0. Hardware upgrades include dual-core processors, improved graphics and a power-sipping organic light-emitting diode (OLED) screen.
Apple is ordering tens of millions of LED flash components that could be coupled with a 5MP camera to improve picture quality in low light scenarios. KT insiders described a video chat feature and believe Apple will engineer a removable battery in the next generation iPhone.
The exclusive deal between Apple and AT&T is ending in summer 2010. Negotiations between Verizon Wireless and Apple over iPhone pricing and other concerns is ongoing. Qualcomm is said to be manufacturing chips for Apple that would allow iPhone 4.0 to operate on Verizon's network.
iPhone OS 4.0 has already been spotted in traffic logs where Apple is field testing the new iPhone configuration.